PRR I1
Added 1-21-17
PRR J1 6156
This was imported by River Raisin in October 2002. It was made by Boo Rim. I did not do much to it except add a working coupler to the pilot. I had it painted with DCC and sound added. It runs amazingly well. In February 2017 I installed a WOW4 decoder and LED headlight.
PRR K4 5387
The K4 was imported by Omnicon in 1987. It was made by Samhongsa. I was extremely lucky enough to have bought this K4 as shown here. All of the Omnicon K4 were produced as built. This model has had a lot of Modernization work done to it. I have had K4 5387 for over 20 years. It was owned and modernized by the late Jack Bounds. It has remained very unchanged in that time until 2-12-17. I put in a new gearbox to replace the Samhongsa CRAP free rolling gearbox, a larger boiler weight, WOW4 decoder (it never had sound before) and a LED headlight. 5387 had a very nice drop coupler in the modern pilot. Jack made the linkage fold like the real thing. But that had to go in favor of a working coupler. In double heading 5387 will never lead over 5495!
As nice as the modernization is, I have long range plans to upgrade 5387 even more with my handrail stanchions etc. It will also get a number change – not sure what it will be yet. It will really complement 5495 when it is done.
<![if !vml]>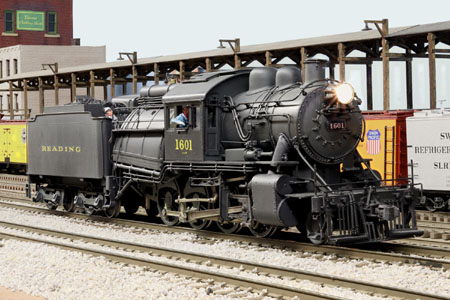 <![endif]> <![if !vml]>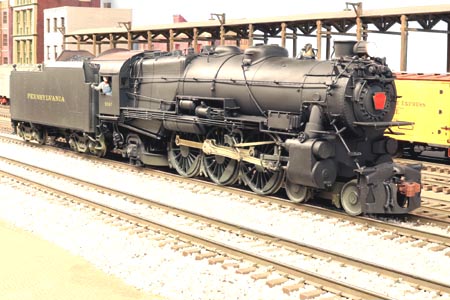 <![endif]> <![if !vml]>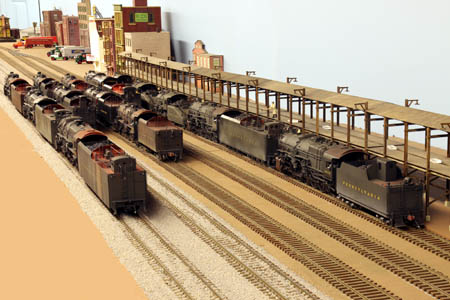 <![endif]>
PRR K4 5495
Completed 10-30-12
K4 5495 is by far my most involved most time consuming locomotive ever, and probably will be for my entire life. The total time spent making it is not known but I estimate it at well over 1000 hours. Click the photo for a page on its history.
PRR L1
Added 1-15-17
The PRR L1 is the first S Scale Brass engine I bought in about 1988. A long involved project started in 2009 reworked them to the detail level of 5495. They were finally completed in 2017.
PRR M1
Added 1-22-17
I traded away my painted M1 for an unpainted model in about 1995 in the name of redoing it. I did not modernize that locomotive. In January 2017 I took this locomotive out of the box and tried to run it for the first time ever. It still had all flanged drivers as originally made by Omnicon. I wanted to test it, but the flanges were touching so I installed the code 148 blind center drivers. It ran for the first time on 1-22-17. My M1 will be modernized likely at the same time as a makeover of 6702 below.
Photographing bare brass is difficult.
<![if !vml]>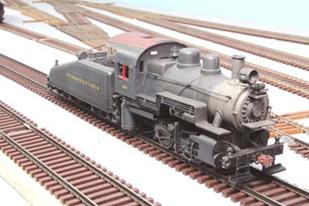 <![endif]> <![if !vml]>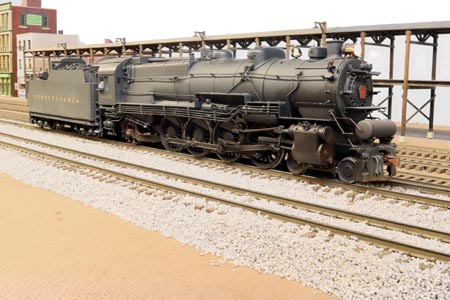 <![endif]>
<![if !vml]>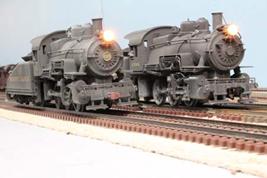 <![endif]> <![if !vml]>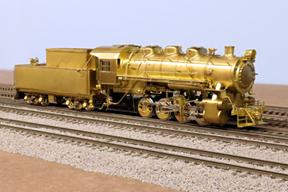 <![endif]>
PRR M1a 6702
This is one of the first PRR engines that I modernized. The original boiler weight was pitiful. When I painted it in the early 90s I made the awful mistake of adding more weight with 5 minute epoxy. That made adding a speaker in the boiler impossible. In June 2016 I spent most of a Saturday grinding out the boiler weight and epoxy. It now has a Tsunami2 and an amazing small RailMaster DS1240-Box speaker, right under the stack. Much of the motivation though, was converting the headlight to a LED. It is up for a likely modernization detailing update at some point.
Video
Shot on 2-13-08
There was not a sound unit in this engine at that time.
12-5-05
In January 2017 I took out the Tsunami2 and installed a sound cam, WOW4 decoder and a new bright white LED. The Tsumani2 eliminated the sound cam wire – NOT good. WOW4 decoders are my current standard for steam locomotives.
1-29-17
<![if !vml]>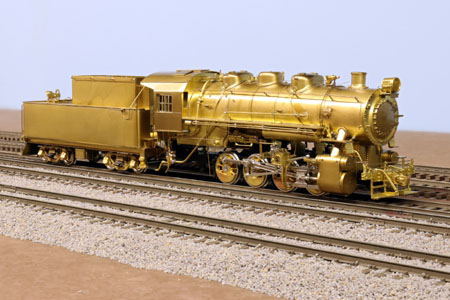 <![endif]> <![if !vml]>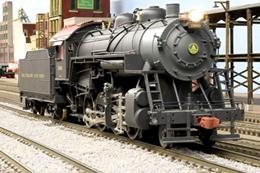 <![endif]>
PRR M1b
Added 1-22-17
I am making a M1b from a M1a by, among other things, adding the cleanouts plugs. This work was all done in about 2005, and well before I learned Solidworks and started making my own parts. It is not quite ready for paint as shown below. There is some detailing left to be done. Note the lubricator linkage I made. I ran it for the first time ever with the above M1 on 1-22-17. You can see the modernization work done when compared to the stock M1 above.
<![if !vml]>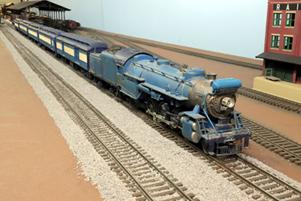 <![endif]> <![if !vml]>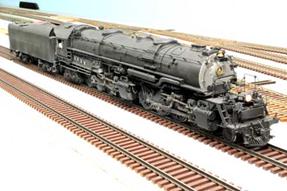 <![endif]> <![if !vml]>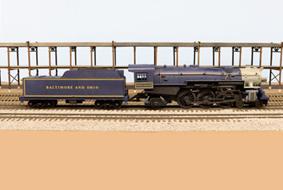 <![endif]>
<![if !vml]>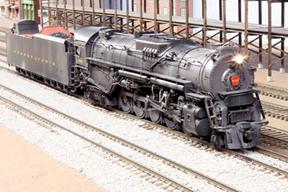 <![endif]> <![if !vml]>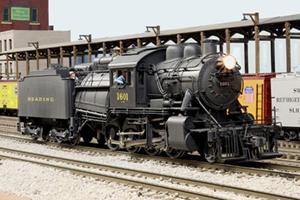 <![endif]> <![if !vml]>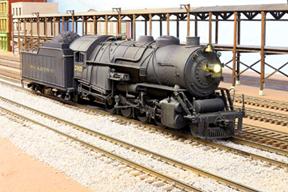 <![endif]>
B&O C16 "Docksider" 96
Added 8-20-16
B&O EM-1 655
N&W Y3 2020
Added 12-17-17
Modeling the Reading
In 2015 I went on a significant Reading modeling binge mostly because of getting and completing my G-1sb Pacific and getting my P-7sb Atlantic.
This puts much more "R" in my PRSL.
Reading G-1sb 204
Reading I-8 Camelback
This Reading I-8 Camelback was made by Overland in the late 1980s. It is a very "schweeet" piece as you can see. I bought it as shown from the same person that I bought the K4 5387 as shown above. I added a larger boiler weight because it was pitiful, and DCC.
<![if !vml]>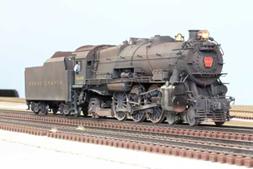 <![endif]> <![if !vml]>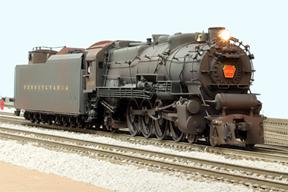 <![endif]> <![if !vml]>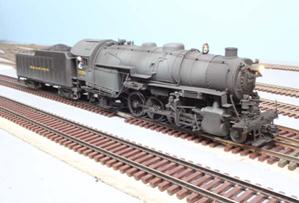 <![endif]>
I bought this Reading I10sa as shown on eBay December 2009. The cab, firebox and tender shell are true American Flyer. The rest pretty much is brass. It was a rather rare kit offered back in the day and I imagine even rarer when assembled especially to this level. It had a massive Pittman open frame motor in it that has been changed to a can motor.
Reading I10sa 2005
<![if !vml]>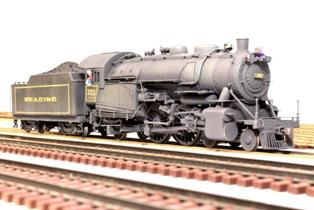 <![endif]>  <![if !vml]>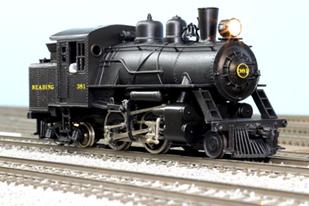 <![endif]>
Reading Rods Down
Posed on the layout on 7-17-14 just for fun.
Reading M-1sa 1726
Added 11-16-17
Reading P-7sb 353
West Side Lumber Company Shay #12
Updated 2-25-18
All photos and content © Lanes Trains 2005-2019