<![if !vml]><![endif]>

<![if !vml]><![endif]> <![if !vml]><![endif]>

This is one of a kind model built by the late Sam Powell as a "stand in" PRR A5. It is a cobble together of Rex parts from the larger 0-6-0 kit. Rex is the S Scale equivalent to the old school HO Mantua or Roundhouse white metal kits. The drivers frequently wobble in the Rex locos. Like my Rex B6 there are some things wrong with the loco I want to correct and give it a new paint job. Most of the same upgrades that happen to the B6 locos will happen to the A5. It will become PRR #713 that ran on the PRSL as seen in the above photo sitting next to K4 5495  in Atlantic City. There are hopefully some new drivers that don't wobble in my long range plans for it, if I can find someone to make them.

But it can PULL!

 
I did some upgrades in 2012, like get rid of the big Pittman open frame motor and add a can motor DCC, and all wheel pickup to the tender with NWSL wheels. This finally got it running on my layout.
<![if !vml]>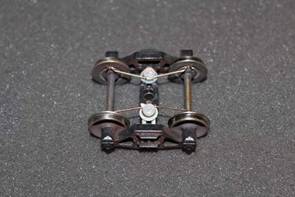 <![endif]> <![if !vml]>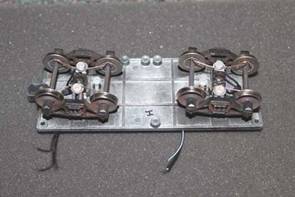 <![endif]> <![if !vml]>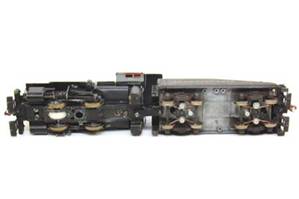 <![endif]>
It Is All Temporary
Photos Taken 12-3-17
All the paint below is going for a redo at some point.
The lack of a headlight has always annoyed me. A loco can or cannot have a sound unit but the leadlight MUST work. The boiler front is solid cast. But after working on the B6 I know how to do it now. The headlight on 713 is in a boiler front bracket not on the boiler as it currently is, making running the headlight wire much easier. This will all get changed in the final upgrade along with getting the tender steps replaced on the correct side.
<![if !vml]>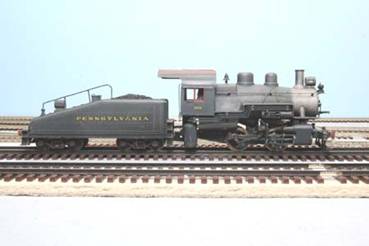 <![endif]>  <![if !vml]>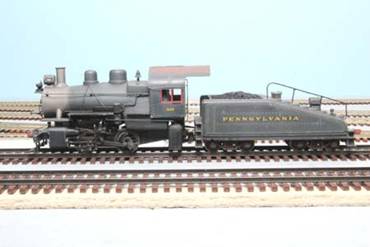 <![endif]>
<![if !vml]>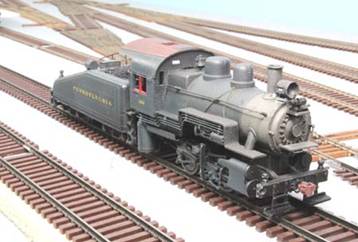 <![endif]> <![if !vml]>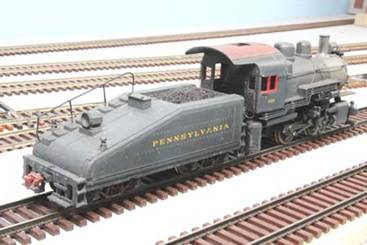 <![endif]>
Photos Taken 12-6-17
As mention the lack of a headlight has always bothered me. I dove in and did another round of upgrades some of which I would have to do anyway for the final redo. This now has a N13SRJ decoder with a capacitor bank. I changed the headlight to be more correct for 713. I gave it a quick n very dirty paint job going right over the old paint and decals. It is amazing what you can get done when you know it is temporary. It took about an hour total.
The Little Fellers
Considering a week ago the only thing that was running was the A5, I did 3 new DCC wiring jobs, 2 can motor installs and 2 quick n dirty paint jobs. Progress has been great. The 2 B6 and A5 are running fine now.
<![if !vml]>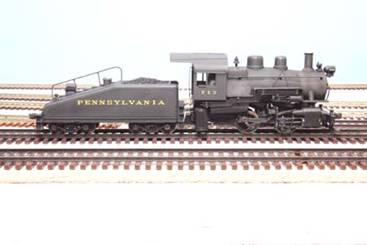 <![endif]> <![if !vml]>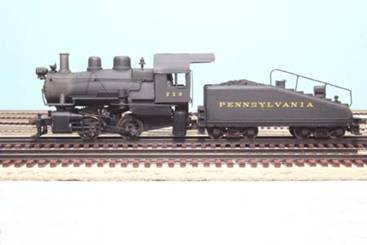 <![endif]>
<![if !vml]>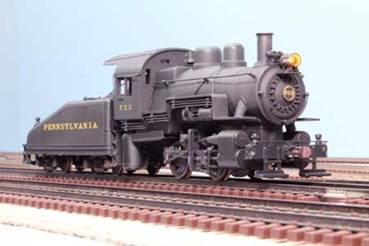 <![endif]> <![if !vml]>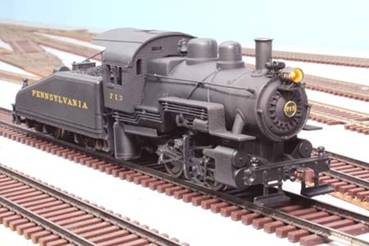 <![endif]>
<![if !vml]>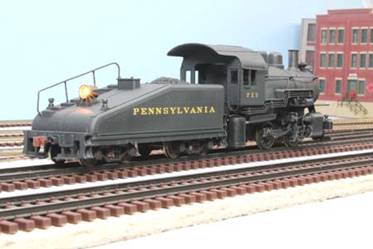 <![endif]> <![if !vml]>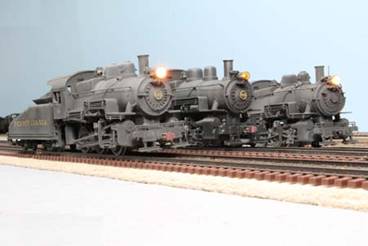 <![endif]>
<![if !vml]>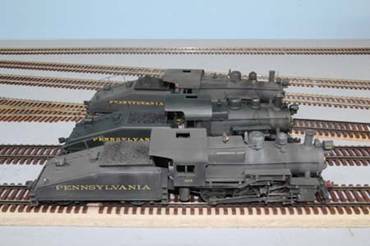 <![endif]> <![if !vml]>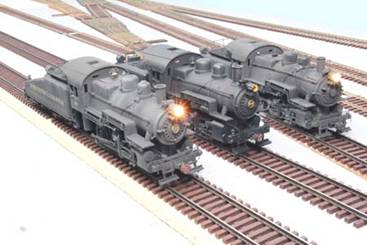 <![endif]>
More to come….
Updated 2-25-18
All photos and content © Lanes Trains 2005-2018