<![if !vml]><![endif]>

Like most things in my life, if I decide that I like something it usually becomes a driving passion. Photography is no exception. My father had a better camera then most people when I was growing up. It was very time consuming to take a photo though. There was usually a tripod, light meter readings and a flash bulb involved. ½ hour later the photo was taken!  I had a few various cheapy Instamatic cameras until I got my own 35mm Canon AE-1 SLR in about 1983. I took many photos classes at Camden County College in the early to mid 1990s. That is when I took some of the images below from my black and white film period. One of the classes I took was "nontraditional photography" which was a dark but interesting time of my life. I eventually had 5 35mm cameras, a 4 x 5 studio camera, and a 10 x 10 studio which doubled as the darkroom. All of the film cameras were sold about in 2002 when I got my first digital camera, a Fuji S602, but I still have and occasionally use the darkroom equipment. I actually bought a Cold Light for my enlarger and larger processing trays in 2007. Darkroom processing will probably fade away as chemicals and fresh paper become difficult to find. Kodak discontinued making the paper I like to use in about 2005.

All of the Black and White images here were taken with film cameras. I had a period of experimentation with infrared film which created very different images. The color images are a mixture of film on this page and digital on the following pages.

I do miss using my darkroom at times.

I have not used any of the darkroom since getting my own house. I wonder if I ever will.

Click on the photos to make them larger
Before there was Megapixels, Color Space, and
RAW files, there was Tri-X 400, T-Max 100,
Dektol, Stop, Fix, Polycontrast III, dodging, burning
and
the creative process….
<![if !vml]>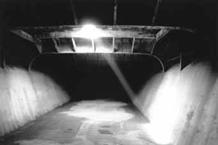 <![endif]> <![if !vml]>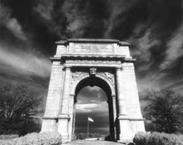 <![endif]> <![if !vml]>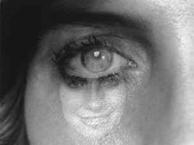 <![endif]> <![if !vml]>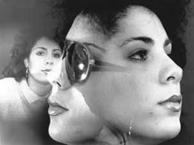 <![endif]>
Mather Light               Infrared Monument     Double Exposure          Triple Exposure
<![if !vml]>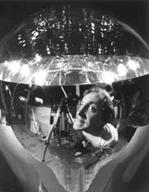 <![endif]>  <![if !vml]>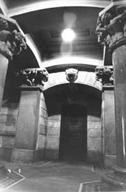 <![endif]>
See The Light           Phila City Hall
Bruce Springsteen
Bruce has been my favorite singer since I was 15. (See the Other Interests Page) I took all of these photos with
film cameras.  It is surprising how little available light there is during a concert making action photography difficult.
These photos were taken in the early 90s during the Human Touch
Tour with 1600 speed film. I was pretty happy with the results.
<![if !vml]>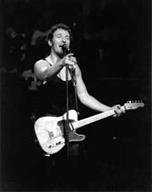 <![endif]>   <![if !vml]>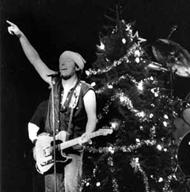 <![endif]>
She's The One                Santa Bruce
<![if !vml]>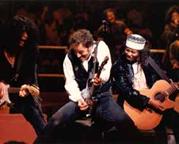 <![endif]>  <![if !vml]>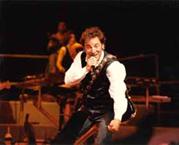 <![endif]>  <![if !vml]>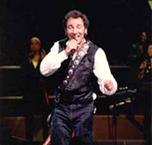 <![endif]>  <![if !vml]>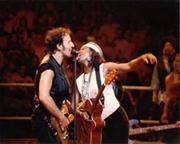 <![endif]>
<![if !vml]>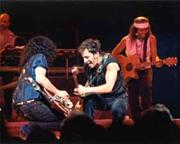 <![endif]> <![if !vml]>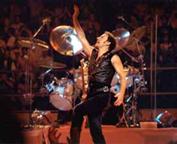 <![endif]> <![if !vml]>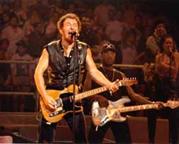 <![endif]> <![if !vml]>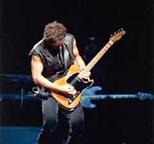 <![endif]>
Rockin Out with the "Other Band"                            Born In The USA JAM
Some of my photos from this period were
published in the book "For You Bruce"
It was released October 2007.
There are only 2000 copies printed. It is a must have for the serious Bruce fan.
<![if !vml]>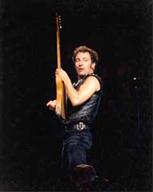 <![endif]>
Working the crowd during "Light Of Day"
<![if !vml]>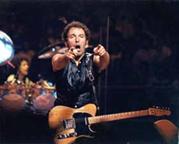 <![endif]>
My ULTIMATE Peak Action photo ever!
Bruce snapped his arms at the last beat of Light of Day.
½ second in either direction and I would have missed it.
With Joe Grushecky at the Electric Factory
10-19-95
<![if !vml]>

<![endif]> <![if !vml]>
<![endif]> <![if !vml]>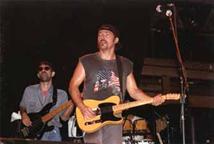 <![endif]> <![if !vml]>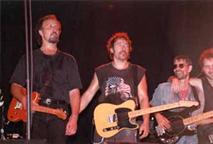 <![endif]>
<![if !vml]>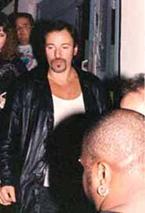 <![endif]>
My first Bruce Close Encounter
Backstage at a Bruce Concert
I was lucky enough to have the ultimate Bruce experience. I got to go backstage before a concert on 9-25-99 because my good friend Henry McKee hooked us up. I met Henry in about 1982 by buying MANY parts from him for my Mustang I was restoring at that time. Henry is a living room musician with his son, who is now a bar band guitarist. Henry had the opportunity to write an article in a guitar magazine about Nils. Henry called Nils and interviewed him. The article got published and Nils liked it. A few years later Henry parlayed the article into getting back stage passes for us if we bought the tickets, which of course we did. It was not completely known that backstage passes were going to be included for us until we went to the ticket will call counter to get them. I almost fainted. It was completely surreal. As we found out later they were not just ANY tickets, but we were seated with other band member's families and friends. Nil's brother Tom was right in front of us. Famous Bruce photographer Frank Stefanko was in the same area as well.
I found out a little later going backstage was a regular event for some people there, but for me, I knew it would be a once in a lifetime night. I tried to get Bruce's autograph, but he was not in a signing mood. The other band members were VERY gracious. The Setlist was nothing short of amazing that night! It went by in a flash, but I will never forget it. Here are some photos I took with what was a very good Point N Shoot Canon Film camera I had at that time. I would not get a digital camera until about 4 years later. I was not sure if photos would have been allowed because we had backstage passes so I did not pack a ton of gear, but equally, I was not about to let this night go by without ANY photos! I only snuck a few photos during the show as I did not want any problems with security. Some got to go backstage after the concert. We were not 1 of them.
The most ironic part was I did not meet my wife until 4 months after this show. I knew this could have been the MOST romantic ultimate Bruce experience of my life by taking her backstage, then having the "happy ending" after the concert. I have dreamed of such a night 1 million times since age 16 when I first started following Bruce. But NO, I got to go backstage with my friend Henry! There was NO romance, and by far NO happy ending! Don't misunderstand me here, I am glad I went. I guess it is just 1 ones life's very ironic moments that you live though and hopefully laugh about later. I have taken my wife to a few Bruce concerts since we were married, but she does not share my passion for Bruce. I am very happy to still call Henry my friend after 25+ years.
The Pass To Bruce Fan Paradise!
<![if !vml]>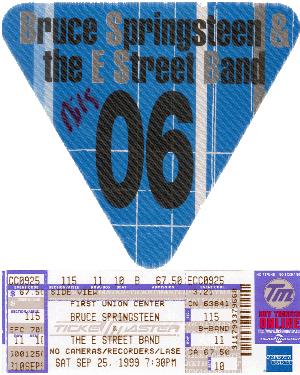 <![endif]>
 <![if !vml]>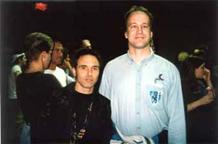 <![endif]>  <![if !vml]>

<![endif]> <![if !vml]>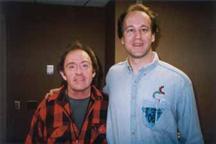 <![endif]>
Nils and Me                 Nils and Henry             Danny and Me
Danny was the one of the nicest of the band members to me.
He was very accommodating with getting a photo and his autograph.
He is greatly missed.
<![if !vml]>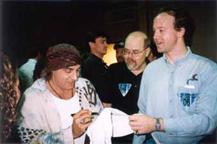 <![endif]>
Little Steven and Me with The Late Great Ed Sciaky
<![if !vml]>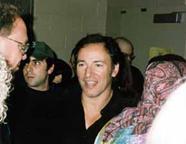 <![endif]>
Bruce talking to photographer Frank Stefanko
<![if !vml]>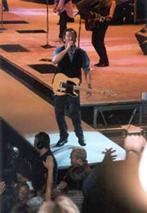 <![endif]> <![if !vml]>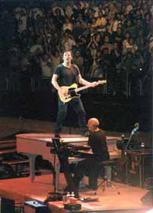 <![endif]>
<![if !vml]>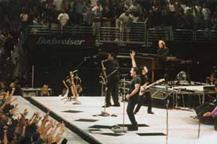 <![endif]> <![if !vml]>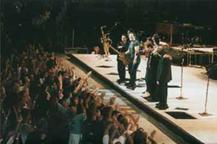 <![endif]>
Lights Up for Born To Run and the Close Of The Show
<![if !vml]>

<![endif]>
Updated 2-25-18
All photos and content © Lanes Trains 2005-2019