<![if !vml]><![endif]>

<![if !vml]><![endif]>

††††††††††††††††††††††††††††††††††††††††††††††††††††††††††††††††††† Bill Volkmer Photo

I wanted to have the PRR counterpart to my Reading P-7sb, which is the PRR E6. Many E6 ran late into the PRR steam era in PRSL service. I did not choose 460 because it is the ďfamousĒ Lindbergh locomotive. It was retired from PRSL service in January 1956. 460 is close enough to me to visit and use for research. It went through a 8 year long cosmetic restoration that was completed in October 2016.

The opportunity to get a PRR E6 without completely building it myself came to me in a tragic unfortunate circumstance. In the fall of 2015 my good friend and famous S Scaler Sam Powell emailed me to say he was converting an American Models USRA Pacific to a PRR E6. I did not know how Sam was doing it but I knew he could. In early January 2016 Sam asked if I had any parts he needed. I sent him a brass boiler front, headlight and pilot I had leftover from K4 modernization projects. About 2 weeks later Sam passed away while shoveling heavy snow.

I thought this loco would be lost to me forever. It would be very awkward to contact Samís wife asking for it. I felt a connection to it, as I just sent Sam parts, and it was his last active S Scale project. Fate or Karma intervened in another very unusual circumstance when the loco wound up in the hands of my friend Pieter Roos in June 2016. Pieter did not know connection between Sam and I, but knew I would want it. I got the locomotive just as Sam left it in July 2016.
It is my goal to finish and enjoy this locomotive in tribute to Sam Powell.
The goal here is not rivet by rivet perfection. Just get the taste of the model and get it done with a reasonable effort.
Samís Locomotive
This is how I got the locomotive on 7-23-16, from Samís hands to mine. Sam scratchbuilt the cab. I donít know much else about how Sam got it to this point. Still this is some significant work completed in the transformation from a USRA Pacific to what I have here.
<![if !vml]>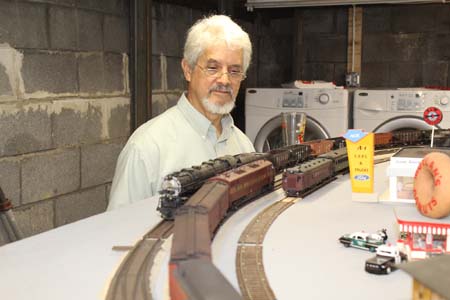 <![endif]>†<![if !vml]>
<![endif]>
<![if !vml]>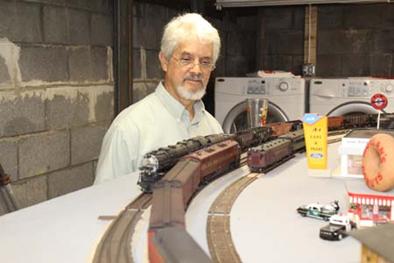 <![endif]>†<![if !vml]>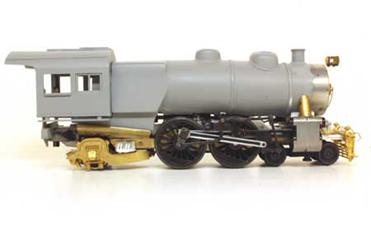 <![endif]>
There was no tender started, making me think this would be a very long time project.
But very good luck intervened once again.
(Maybe from Sam?)
There was a mention of an S Scaler on the Yahoo S Scale group that making an amazing tender from plastic. It was just really awesome work. I contacted him, and most amazingly of all, I had this tender in my hands in about 3 weeks. My E6 just got the biggest missing piece keeping me from proceeding. It is a work of art in plastic. The wrapping of the plastic is just wonderful. This locomotive was meant to be completed.
<![if !vml]>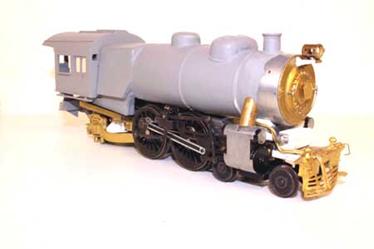 <![endif]>†<![if !vml]>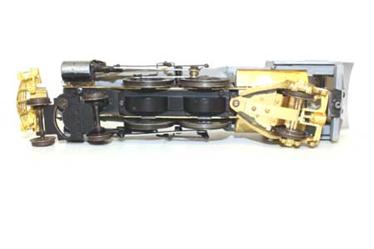 <![endif]>
<![if !vml]>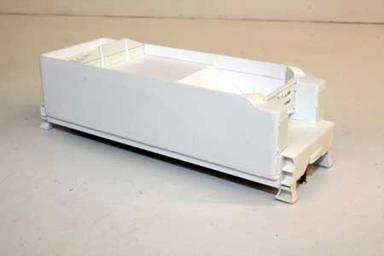 <![endif]>†<![if !vml]>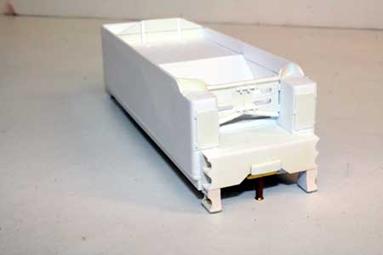 <![endif]>
Updated 2-25-18
All photos and content © Lanes Trains 2005-2018