<![if !vml]><![endif]>

My "fleet" of reefers and stock cars I have built is rather small for now. But the top 3 featured cars were involved projects on their own, so I made separate pages for them. Click on the photos to see them. I wanted to move them off the boxcars page.

These cars are all plastic except the CN reefer which is mostly urethane.

Added 10-22-12

PRR K7a

<![if !vml]><![endif]>

Added 4-29-13

Sellright Reefer

<![if !vml]><![endif]>
Added 10-18-15
Canadian National 8 Hatch Reefer
<![if !vml]>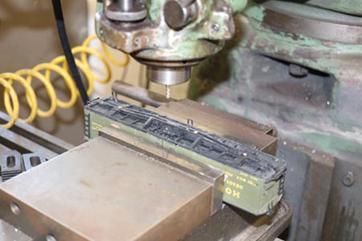 <![endif]>
Added 5-30-16
Pacific Fruit Express & Various Reefers
The pile of Pacific Rail Shops Reefer kits still to be assembled on 6-2-16
These are the same kit painted for various companies. It was made by Pacific Rail Shops, now owned by Des Plaines Hobbies.
In May 2016 I started assembling the many kits I have had since the 1990s. They are a very nice kit but very time consuming
to assemble especially with the hatches opened.
When the kit first came out I had a machinist friend Bill Benson, custom make me this drill fixture, knowing I would need it for "someday".  Previous Pacific Rail Shops boxcar kits had drilling spots under the roof for the roofwalk pins.
There are none on underside of the reefer roof. Bill just went with it and made this.
<![if !vml]>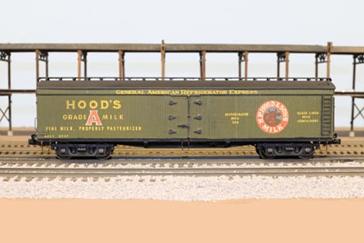 <![endif]> <![if !vml]>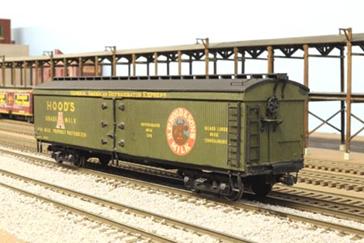 <![endif]>
On 5-15-16 I finished this first batch of 3 cars and ran them with my S Helper Service Reefers, adding some color to the mostly black and brown car mix on the layout. I REALLY like when the hatches are opened.
<![if !vml]>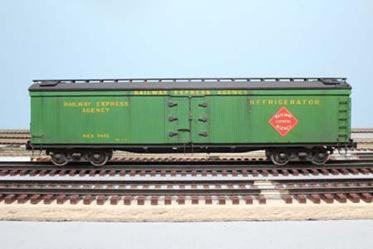 <![endif]> <![if !vml]>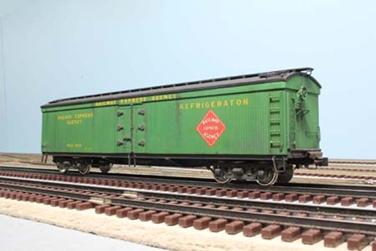 <![endif]> <![if !vml]>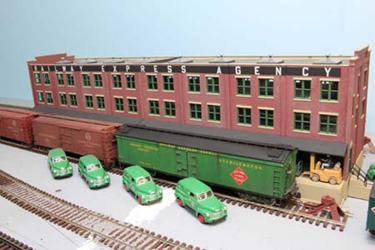 <![endif]>
<![if !vml]>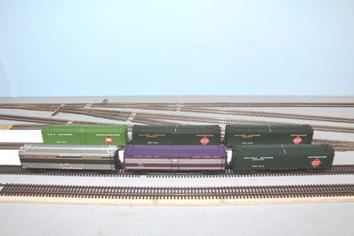 <![endif]> <![if !vml]>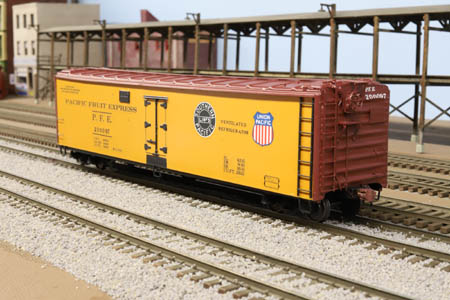 <![endif]> <![if !vml]>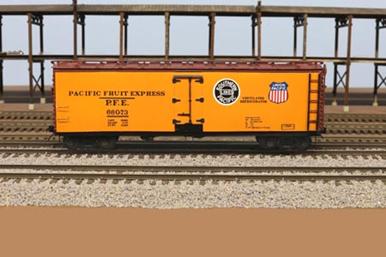 <![endif]>
Added 6-5-16
Some cars in the below photos are also S Helper Service which were ready to run.
I was just goofing running the Docksider with the growing reefer train. The train is currently 24 reefers and a brass caboose.
I know it can pull more as I had it pulling 50 empty S Helper Service hoppers.
<![if !vml]>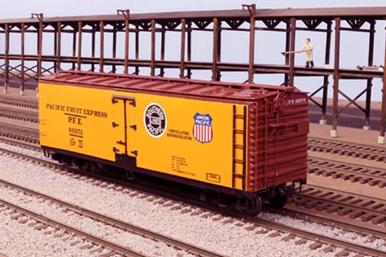 <![endif]> <![if !vml]>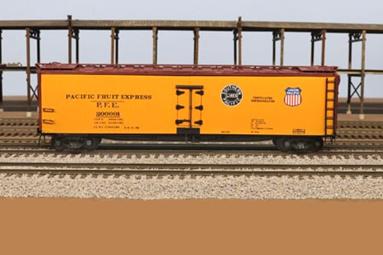 <![endif]>
A snaking line of color running on the freight bypass.
Added 6-19-16
Pacific Fruit Express made 2 experimental aluminum cars. This is 1 of them. What a great looking car with the black hardware. It just pops and really stands out in the train. What a shame that PFE only made 2 of them in aluminum.
<![if !vml]>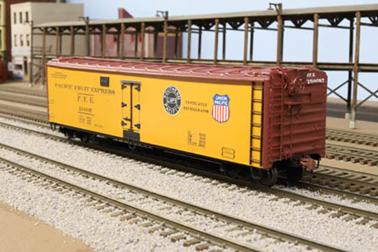 <![endif]> <![if !vml]>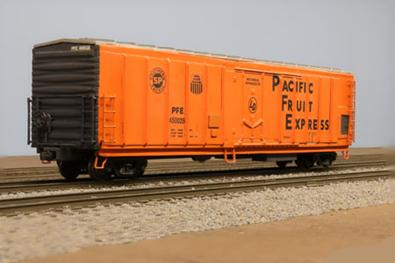 <![endif]>
<![if !vml]>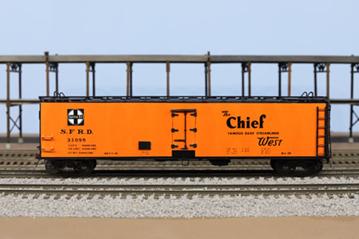 <![endif]> <![if !vml]>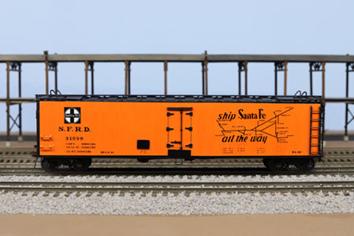 <![endif]>
Added 3-31-18
Railway Express Agency Wood Reefer
This is an old school Kinsman wood kit car I bought built up as shown from the estate of my friend I miss greatly, the late Lee Johnson. I have not assembled wood car kits yet, and likely will not. They just don't interest me. The kits came with prepainted and printed sides. The car was built up nicely. I think "Railway Express Agency" is on the car 1 time too many, probably on the letter board. Trying to match the green to paint over it is not likely so it will remain as is.  I will eventually add more weight to it, which is a challenge on a sealed car. I changed the wheels to code 110, and repainted the roof that was a bit rough. 
<![if !vml]>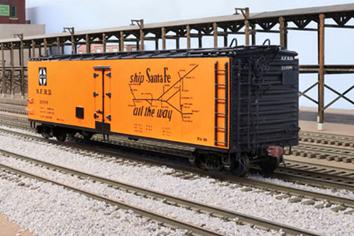 <![endif]> <![if !vml]>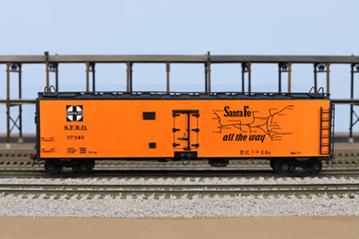 <![endif]> <![if !vml]>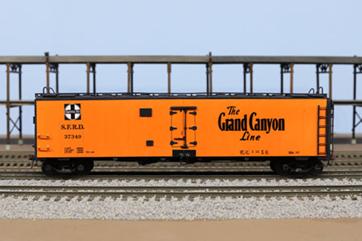 <![endif]>
Added 8-19-18
Railway Express Agency Steel Reefer
Updated 8-19-18
All photos and content © Lanes Trains 2005-2018