<![if !vml]><![endif]>

This interesting and unique car was produced as a urethane kit by my friend Andy Malette. He has produced many model railroad items, and made some parts such as the PRR Trust Plates on my Pennsy S Models cars.

Here is Andy's website: http://mlwservices.weebly.com

Like most things that drive anything getting made in S Scale, it was of interest to Andy to produce this car for his fleet of cars, and in turn offered it for sale. Andy is an excellent modeler and a great musician as well.

What I got the car it was mostly completed from his kit by Andy.  I added parts like the B end details of the Ajax brake gear, brake platform, cut levers, and center stirrup steps. I went "off" directions with adding my brass draft gear.

I don't know if this car ever ran on the PRSL but it is something that sticks out of the ordinary. It is not likely going to get weathered as it is too pretty!
Completing The Car
This is a change I made on the inside of the car. I added brass angles at the ends to screw the floor to.
<![if !vml]>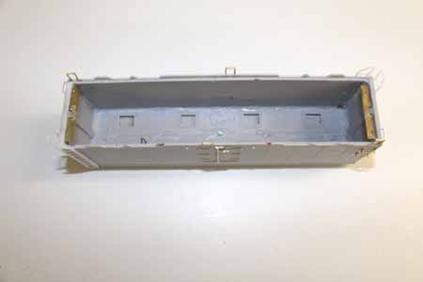 <![endif]> <![if !vml]>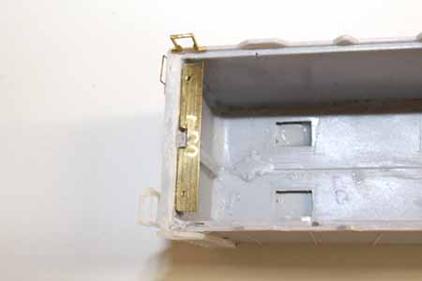 <![endif]>
<![if !vml]>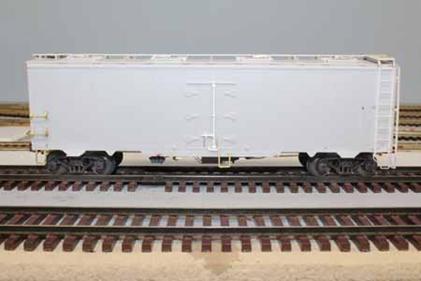 <![endif]> <![if !vml]>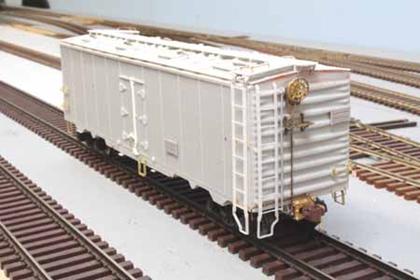 <![endif]>
<![if !vml]>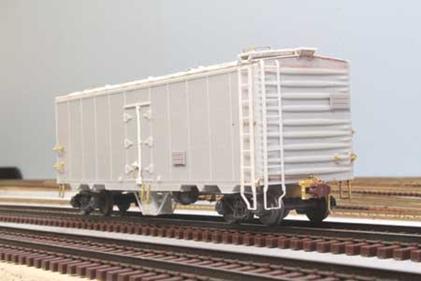 <![endif]> <![if !vml]>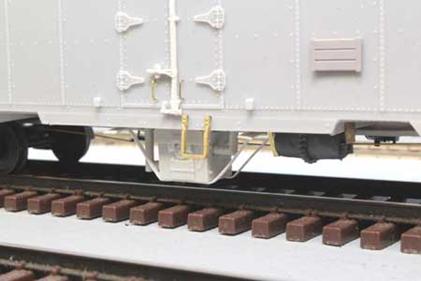 <![endif]>
I like to make my cars heavier than most other modelers. My plastic and urethane cars are often run in a 30+ car train with a lot of brass cars so I want them to track well. I did not want any issues with the urethane possibly sagging under the car tire weights so I added 2 1/8" square steel bars spanning from bolster to bolster to support it all.
<![if !vml]>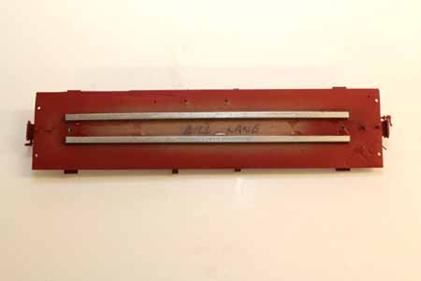 <![endif]> <![if !vml]>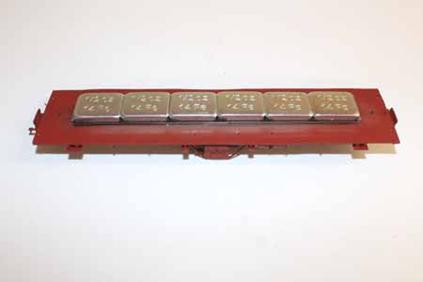 <![endif]>
Completed Car
The PAINT!
The color is very different, as a blend of gray and green (to me). It was a special custom Scalecoat mix made for the Canadian National Railways Historical Association, and only available from one person that would not mail or ship it for any price. My bottles were hand carried from the Great White North and delivered to me. I am so glad I waited to get the correct paint and not paint it M O W gray as I originally was going to do.
<![if !vml]>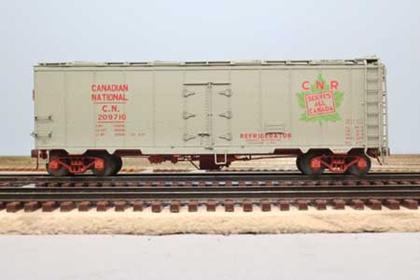 <![endif]> <![if !vml]>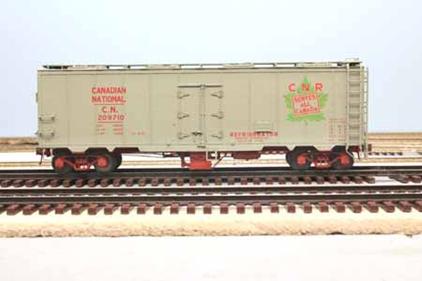 <![endif]>
<![if !vml]>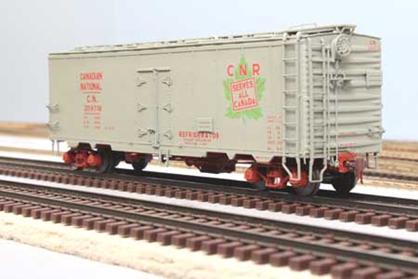 <![endif]> <![if !vml]>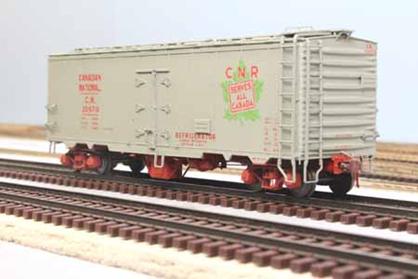 <![endif]>
<![if !vml]>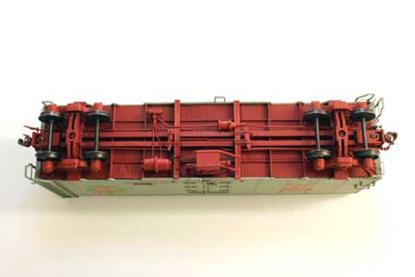 <![endif]> <![if !vml]>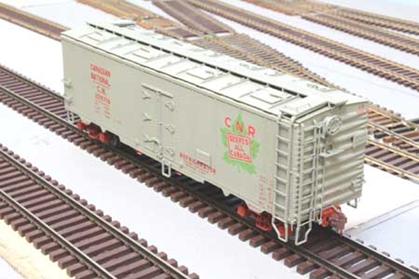 <![endif]>
Revised 2-25-18
All photos and content © Lanes Trains 2005-2018