<![if !vml]><![endif]>

I have possibly 60 various 40' reefers but no 50' reefers. I saw a 50' SFRD that was HO brass that I liked. But no 50' reefer exists in S or so I thought. In May 2018 I mentioned the SFRD car to the S group. I found there was on old school 1950s Perma-Built wood kit with metal sides. Maybe that could become a car for me.

I contacted Bob Hogan about it. He gave me a shopping list of stuff to get. I mostly ignore the old school wood kits whenever they hit eBay. Getting the kit would take a while. They are by far not common.  I should have taken a photo of what was in the original kit but I did not. Bob was not likely to use much of it anyway. There are parts from Pacific Rail Shops, Grandt Line, Des Plaines Hobbies, and brass draft gear from my X29 project. We were not going for museum model perfection but a noticeably different S Scale car.

Everything came together in July 2020. I got the decals and sent to Bob. He built the car in a few days. Yet another Bob Hogan original is in my collection. He put some serious perfume on the otherwise 1950s pig.

We are discussing the SFRD car that originally started this project. Hopefully that car will happen as well.
Bob's Build
These are 2 photos of Bob building the car. You can see the cobble together that it was.
<![if !vml]>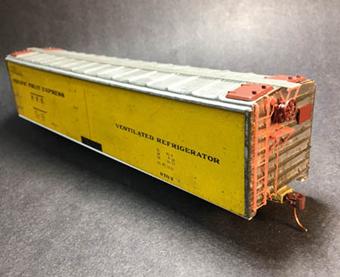 <![endif]> <![if !vml]>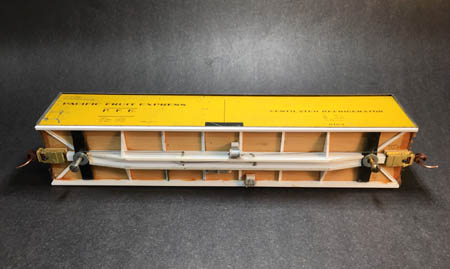 <![endif]>
Done and on my layout
<![if !vml]>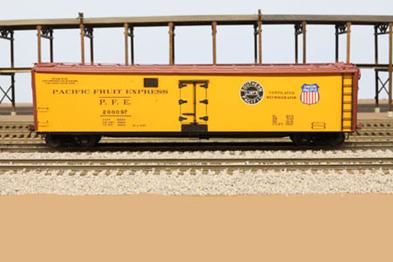 <![endif]> <![if !vml]>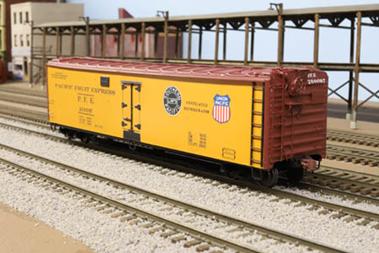 <![endif]> <![if !vml]>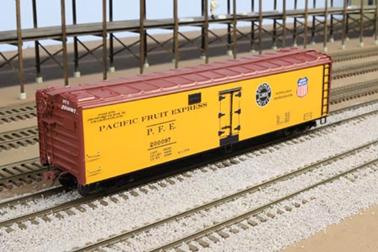 <![endif]>
It looks great in the mix with the other 40' reefers at the ice platform.
Updated 7-30-20
All photos and content © Lanes Trains 2005-2020