<![if !vml]><![endif]>

The PRR RS series is a favorite because of its rounded body styling. The RS2/3 and RSD4/5 was the first commercially available S Scale brass locomotives from a brass importer made in 1982 by Alco Models. Previous brass locos were Craftsman kits that were mostly flat sheets of brass and took significant skills to complete and get running.

Alco Models were not known for high quality in their HO models, and usually did not run well. Samhongsa eventually became one of the best builders of brass models but was still learning at this point.

I became very interested in making the last group of PRR RS3 made because of these 2 photos, at Slope and Emporium. The photos SPOKE to me as some of the best PRR photos I have ever seen. I had to have these models in S Scale.
This page will eventually have the massive project converting at least 3 Alco Models RS3 to the above photos. One of the main issues with the many false starts is the awful Alco Models drives. The issue is that over time the original Alco Models drives that started to fail. The trucks are mostly cast white metal, which as it aged expanded and became brittle. This was due to a contaminated metal mix when the truck gear boxes were cast. Since there are no brass axle bushings, the truck casting clamped down on the axles and seized them. Also the little tab holding the side frames on all broke. The fact that my RSD5 runs fine with its original drive is nothing short of a miracle. Replacing that drive would have been very difficult.
These are some parts I designed and cast in 2008, waiting for this project to happen.
<![if !vml]>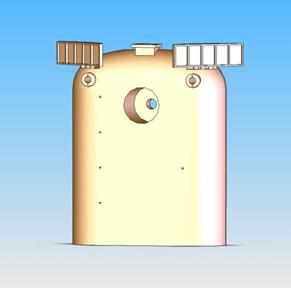 <![endif]>†<![if !vml]>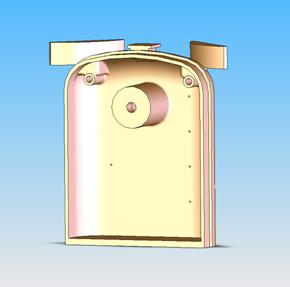 <![endif]>†<![if !vml]>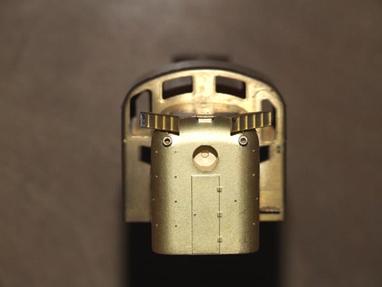 <![endif]>
Replacing The Drive
So the very slow search was on for a suitable replacement drive. There were a few options. There is North Yard, which I thought to be very underwhelming for S Scale use. The motor and trucks looked like Athearn or some other undersized HO parts and did not impress me in the slightest. I had 5 of them at 1 time and sold them all. I then got some Omnicon drives for the Sharks and I still have them. They are NWSL components. I had heard that some guys were using American Models RS3 drives. They always run well, parts are available, but the drive takes up a lot of interior space where decoders and speakers go.
In November 2016 a very large S Scale collection appeared on eBay. Whoever owned the collection was just like me with it being mostly PRR and a lot of fiddling and customizing.† I got my Conrail SD60 from this collection. When this RS3 came up with an American Models drive already installed I was VERY curious to see how it was done. Like most of the collection there was a lot of unnecessary damage to the models so it was a little rough when I got it.
<![if !vml]>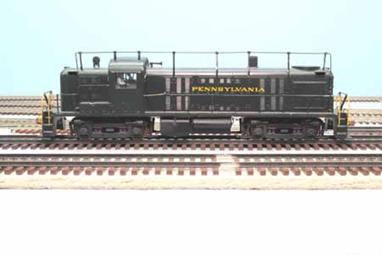 <![endif]>†<![if !vml]>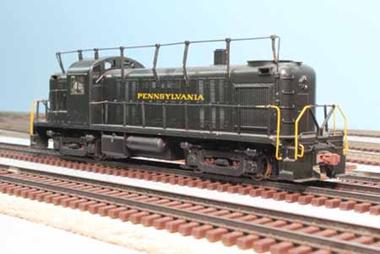 <![endif]>†<![if !vml]>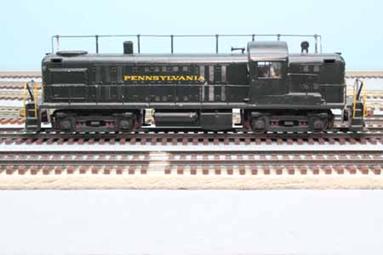 <![endif]>
I absolutely was NOT expecting THIS drive. It appears to be the American Models RS3 frame chopped down to just the truck tower brackets and motor mount. The rest is gone! The base is brass flat bar, very well cut and machined. Note the truck tower brackets are screwed to the base. I can likely reproduce the tower brackets. I will ask a friend to CNC out the brass bar to make more of them.
<![if !vml]>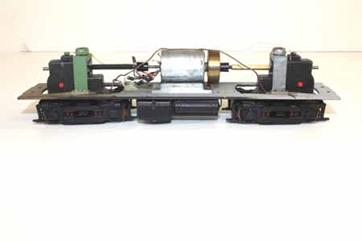 <![endif]>†<![if !vml]>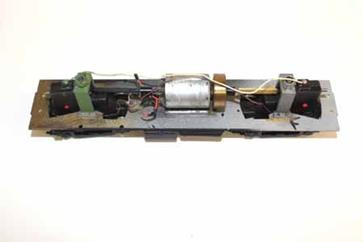 <![endif]>
I canít stand not having headlights.† This model had small brass tubes with incandescent bulbs that had to go in favor of LEDs. I had round brass tube that would have worked to hold the LED but soldering it in place and expecting it to stay while I put the headlight casting back in the shell probably would not have happened. So I got some ĹĒ round stock and turned this flanged tube. I removed MOST of the material. That worked as expected.
<![if !vml]>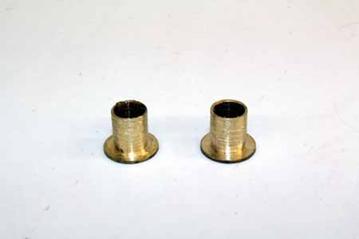 <![endif]>†<![if !vml]>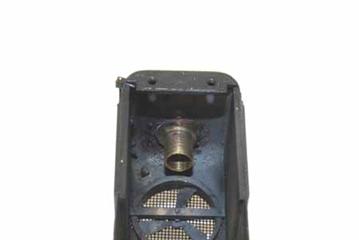 <![endif]>
This was supposed to get a Tsunami but I ran out of day so for now I just got the headlights working instead. This is somewhat temporary paint job anyway. With the Twin Beam headlight it was a lot of work for not a lot of light using a very bright 5mm LED. I posed with my RSD5, which will also be a part of the big project. The PRR RSD5 did not have antennas! That body will get swapped to a RS3 drive.
<![if !vml]>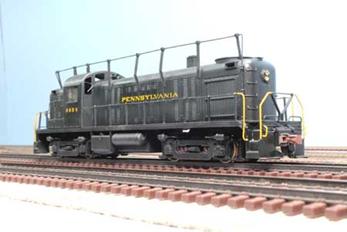 <![endif]>†<![if !vml]>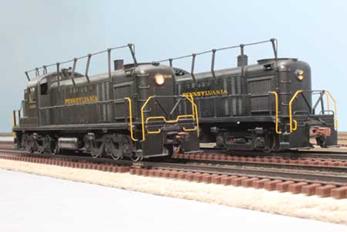 <![endif]>†<![if !vml]>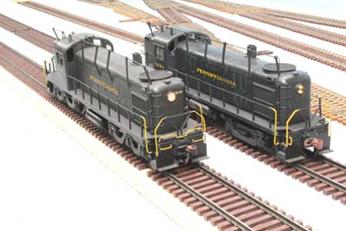 <![endif]>
Added 6-23-17
Sometime shortly after the above the RS3 just stopped running. The lights worked but nothing moved. Much to my surprise the original American Models motor died. So I took the opportunity to add a Tsunami, better driveshafts, and a Tan Can motor I have had forever. This is not going to be the final motor.
The Tan Can does not have the power to slip the wheels. It is a heavy loco but not out of the ordinary. There is a sporadic short, and the headlights donít work anymore. No good deed goes unpunished. Back on the siding until I get the motivation to try again. But I now have the frame and the other pieces done in Solidworks to get more made.
<![if !vml]>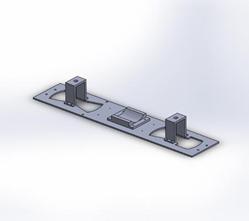 <![endif]>† <![if !vml]>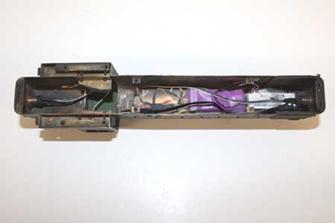 <![endif]>†<![if !vml]>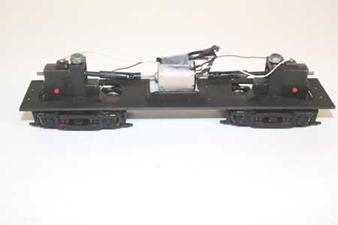 <![endif]>
Updated 2-25-18
All photos and content © Lanes Trains 2005-2018