<![if !vml]><![endif]>

With the exception of a few plastic cars this is my tank car collection. It was VERY thin at 1 time. Completing my NASG cars in 2014 added to the mix.

Single Dome

Shippers Car Line 20605

W A Drake – Factory Painted

Overland/NASG OMI-4001 Uninsulated

Shippers Car Line 4030 Cities Service

Added 2-18-18
Shippers Car Line 4724 Pennsylvania Salt
Overland/NASG OMI-4004 Insulated Low Pressure
Jerry Glow Decals
Completed 3-4-14
SOVX 238 Mobilgas
W A Drake – Factory Painted
Frank Titman built cars
These cars were built by Frank Titman for his Spiral Hill Railroad, built in his way of detail it to a point and move on. I don't know or care about their accuracy. Frank built – good enough. I got them after the layout and rolling stock was liquidated in 2013. He offered a tank car kit but I never built one. I don't know where the frame came from but they are metal. Luckily the cars are nice and heavy. Adding weight would be very difficult. I removed the original Ace trucks with the code 125 wheels, and added S Helper Service trucks with code 110 wheels. The 125 wheels caused flash shorts on my turnouts.
CSOX 2542 Cities Service
DSLX 105 Redpath Sugars
WSRX 245 Mobilgas
Double Dome
CSOX 2880 Cities Service
W A Drake – Factory Painted
GATX 481 Flying A Gasoline
W A Drake – Factory Painted
Added 11-18-16
Shippers Car Line 91 J M Huber
Overland/NASG OMI-4002 Insulated Low Pressure
Jerry Glow Decals
Completed 2-24-14
Triple Dome
DRX 6061 Deep Rock
W A Drake – Factory Painted
The J&L tank car was S Scale's first piece of commercially made brass rolling stock made by NWSL in 1972. This was at least 10 years before another piece of S brass rolling stock was made. Everyone seems to want a J&L tank car in spite of their limited use.
This is my J&L tank car. I replaced the upper handrails using pipe fittings and phosphor bronze wire. I also made the Carmer Cut levers.  The trucks were made by my friend and fellow brass basher Rusty Rustermier.
Shippers Car Line 148
Overland/NASG OMI-4003 Uninsulated
Jerry Glow Decals
Completed 2-24-14
Standard Brands SIBX 6156 Vinegar Tank Car
Added 9-24-20
This car was purchased as shown 9-24-20. It is a Lehigh Valley Models wood kit assembled by Bob Hogan.
<![if !vml]>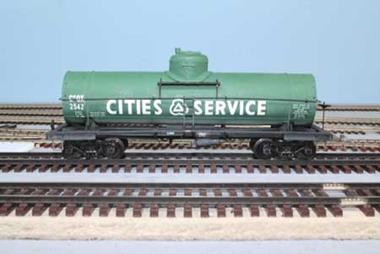 <![endif]> <![if !vml]>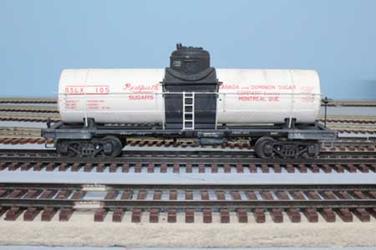 <![endif]> <![if !vml]>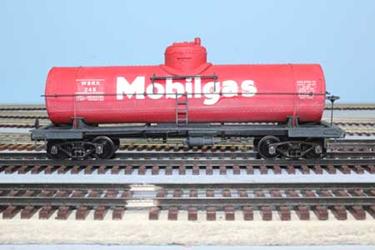 <![endif]>
Got Milk?
Added 1-13-21
These are the S cars made for transporting milk. In spite of their appearance they are tank cars. They were heavily insulated, had glass lined tanks inside and were moved with passenger and fast express trains. There is a whole sub interest of modeling milk transportation. The Pflaudler cars are River Raisin made in May 1990. They are 40 feet and 47 feet long. The Bordon's "butter dish" cars are Southwind Models made in 1990. I have had the Dairyman's League Pflaudler car and white Bordon's car painted for many years. In January 2021 I painted the Bakers Chocolate Pflaudler car which technically is hauling chocolate, and the silver and red Bordon's cars.  The red and silver cars are Tru Color paint. I have just not been into weathering lately. These all were gloss coated.
<![if !vml]>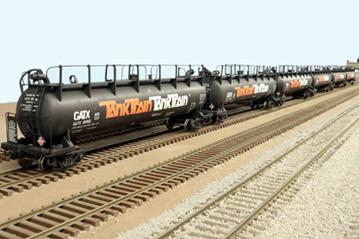 <![endif]> <![if !vml]>
<![endif]> <![if !vml]>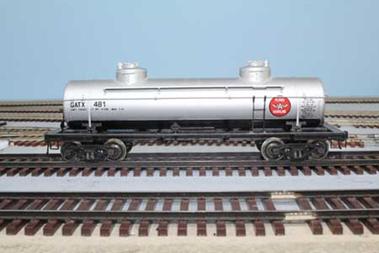 <![endif]>
<![if !vml]>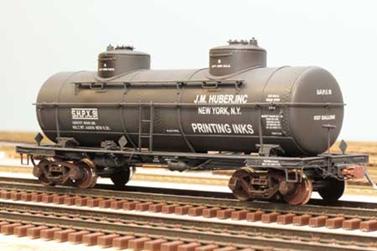 <![endif]> <![if !vml]>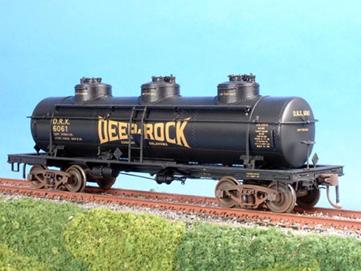 <![endif]> <![if !vml]>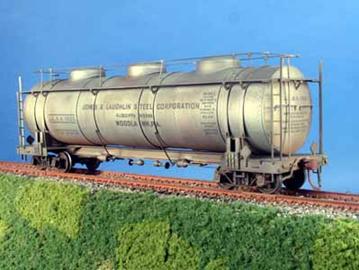 <![endif]>
Updated 1-13-21
All photos and content © Lanes Trains 2005-2021