<![if !vml]>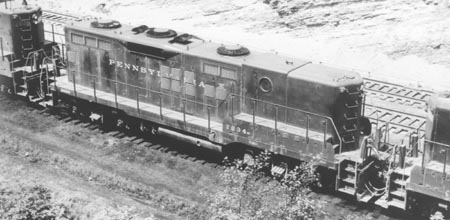 <![endif]>
Continuing in my GP diesel run over the past year plus, I have wanted a PRR GP9b for a long time. I had seen 1 made in S Scale many years ago that I tried to get from the builder, but it was ironically destroyed in the 1994 Northridge Ca earthquake and thrown out! It is a bit new for my modeling era. The first group of 30 was delivered in 1957. That was the excuse to NOT build one for many years.
But…. I have just come to accept the fact that I like to build stuff!!  Since completing my GP9 7006 and GP30 2224 a GP9b would fit in well. It can run with both of them.
A False Start
In June 2017 this sort of GP9b project was offered to me by a friend that he bought on eBay. It had a number of brass parts attached, and brass pilots. In March 2018 on closer inspection the lack of any steps was mostly a deal breaker for me. It was TOO much work to make all new steps. A brand new shell was ordered from American Models. I later saw more errors. There are NO numberboards in GP9b. This shell had them cut open. All GP9b had 3 fans, not 5. There is a small single chime horn in the center of the cab roof. I will reuse the 3 chime forward horn elsewhere. So the decision to start all anew was good. Note the odd screw on brass pilots. I would have liked to have seen what the builder had in mind for the steps. If the steps were completed I may have used this shell. There may be some parts I can recycle for the new loco but it will mostly be all new.
<![if !vml]>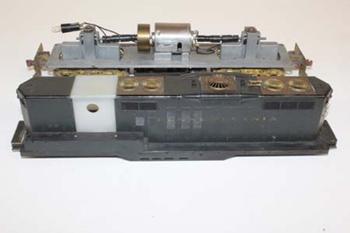 <![endif]> <![if !vml]>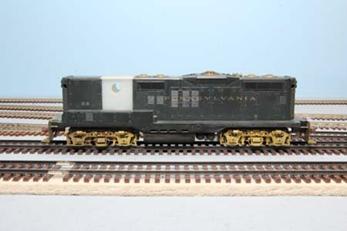 <![endif]> <![if !vml]>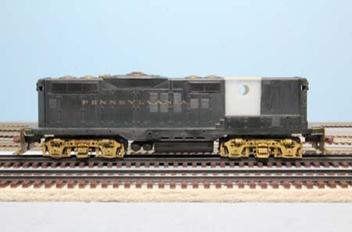 <![endif]>
<![if !vml]>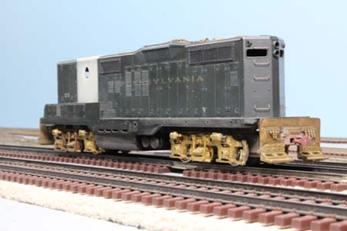 <![endif]> <![if !vml]>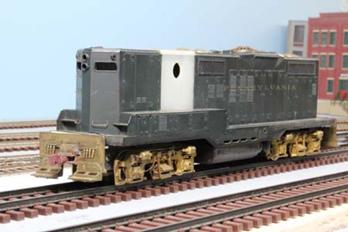 <![endif]> <![if !vml]>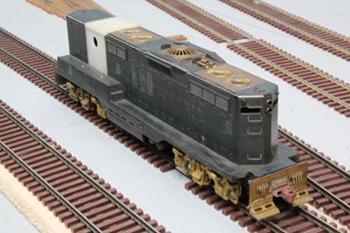 <![endif]>
A New Beginning
This is the new shell. I was happily surprised that the numberboards were not open making the GP9b conversion much easier than the bodywork of filling in the holes. I just have to sand off numberboard outline. This is going to be a medium build, not too crazy. I am not replacing the steps like I did on my GP9 7006. No antennas or cab crew are needed. The handrails are going to be the most involved part to make. This is my first new build like this in 29 years! It should be fun. Luckily, Bills Train Shop ( BTS ) has kept the brass detail parts needed IN STOCK for OVER 30 years.
<![if !vml]>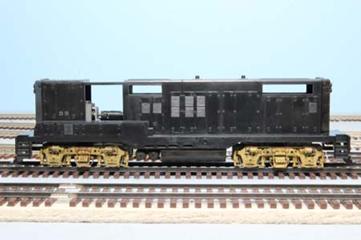 <![endif]> <![if !vml]>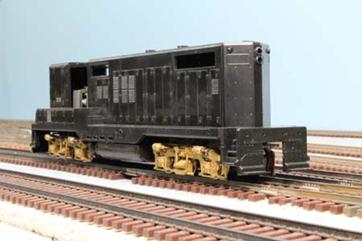 <![endif]>
I decided the first thing was getting the new cab and 3 brass roof fans installed. Some significant work was done to get the cab in place. After looking at photos it is flush to the carbody. I had to remove about .020 from the cab walls to get them to fit flush. Some sanding of the cab roof was needed as well. I recycled the center fan panel from the first shell. I made fan holes so the sound could vent. I discovered the brass fans have a legacy as Kemtron 36" O Scale which is currently sold as P&D Hobbies item #1075. With the new fans on I could install the sound unit (TCS WOW4) and headlights.
Photos taken 4-8-18
<![if !vml]>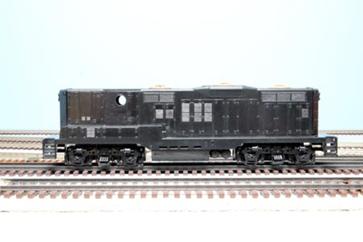 <![endif]> <![if !vml]>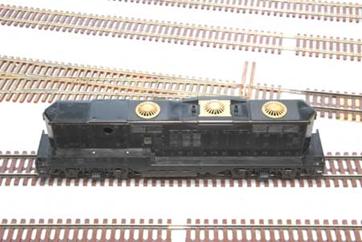 <![endif]>
The original builder was an expert machinist. I just wished I knew why some things were done. There was .040 brass spacers added to the inside of gearbox cover, maybe to get the journal boxes in a better alignment for the axle centers. This caused the axle gears to not mesh well. I had to make axle bearing shims to engage the gears. Since I decided to mount the draft gear on the shell the coupler pad on the fame was cut off. The original motor touched the shell so it had to go. I installed a Sagami motor. I try to get the motor shaft and tower shaft as straight as possible so there is not much deflection for the driveshafts. There is a piece of 1/16" thick rubber under the motor as a spacer. The driveshafts were made by Overland.
<![if !vml]>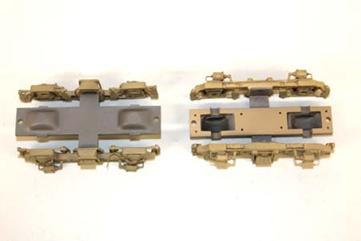 <![endif]> <![if !vml]>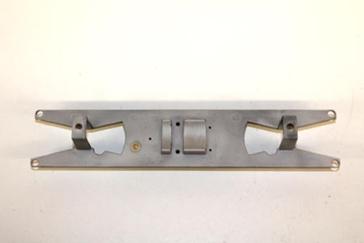 <![endif]> <![if !vml]>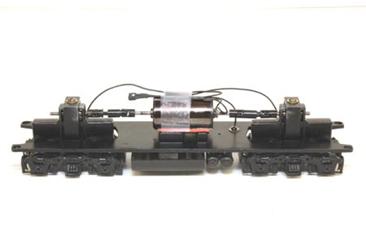 <![endif]>
Draft Gear & Couplers
Since I am not doing any 3D printing right now I knew that the draft gear was going to be difficult. After looking at my various brass draft gear I decided none would work. It was going to be done old school make them 1 at a time. I laminated .080 x.25 wide Evergreen strip to be .32 thick which is the distance for the top of the coupler to ride on. The couplers are on and functional but are just not pretty yet. I still have to make the draft gear. It was a pretty simple fix. I spent 10x more thinking about how to do it than it took to get it done. I made a small bracket to hold the coupler in place and center up on. They have to stick out much more than I originally thought to clear the draft gear and provide space between the footboards on the locos.
I was having an issue getting the coupler heights correct as 1 end was higher than the other which did not make sense. It turned out to be a washer in the wrong place but was discovered after I tried some more milling. The Big Green Machine ate the frame and turned it into trash in ½ second flat. Luckily I had another complete GP9 drive. New frame was in place and running in 1 hour.
<![if !vml]>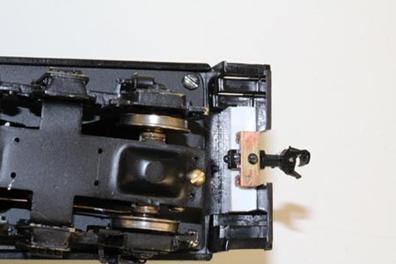 <![endif]> <![if !vml]>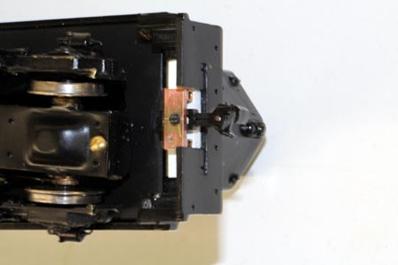 <![endif]>
Added 12-28-18
Photos below were taken May to December 2018
Not much progress happened on this loco during the summer 2018 because I was working on my layout for my first open house tour on 9-22-18. But my procrastination usually provides a solution. I did not make draft gear with Evergreen plastic. My friend Bob Frascella has been designing S diesel components and selling them on Shapeways. He made a draft gear for the American Models GP35 that was by far good enough for me.
<![if !vml]>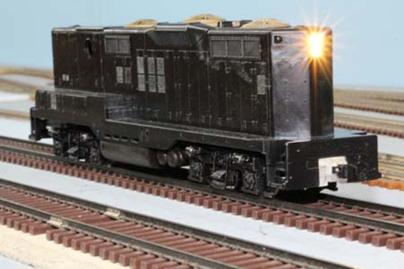 <![endif]> <![if !vml]>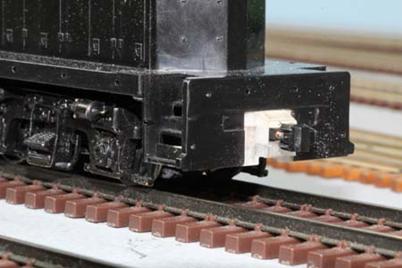 <![endif]>
I ran this loco for HOURS before it was completed, including during my open house tour. That is not something I normally do. Except for testing finished models only stay on the layout. I just wanted to see the long line of GPs running.
<![if !vml]>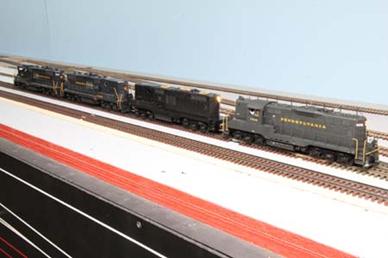 <![endif]> <![if !vml]>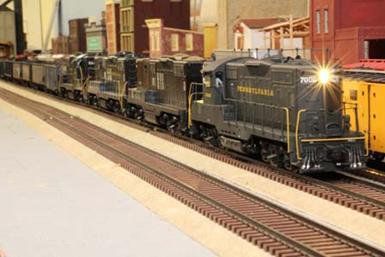 <![endif]> <![if !vml]>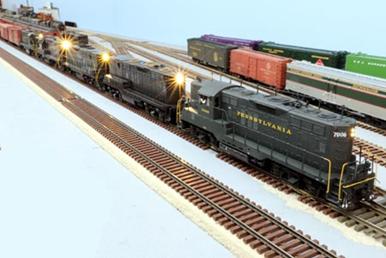 <![endif]>
Finally Getting Done
Completed 12-30-18
December 2018 was some steady progress to finally get the loco done. I have been working on GP locos for most of 2018. Eventually I will correct the errors on my purchased GP9 and GP9B set at some point. I would like to add antennas on the GP9.
<![if !vml]>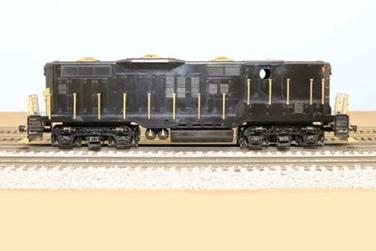 <![endif]> <![if !vml]>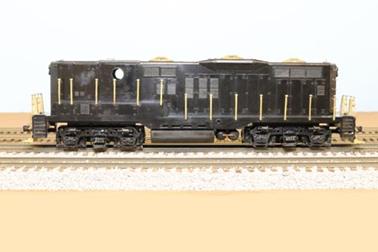 <![endif]>
<![if !vml]>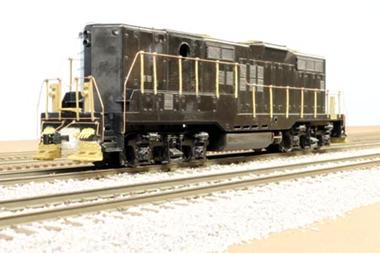 <![endif]> <![if !vml]>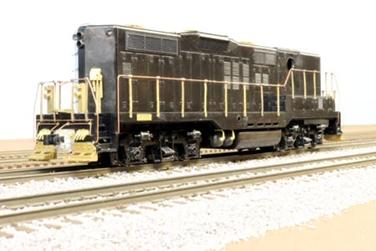 <![endif]>
<![if !vml]>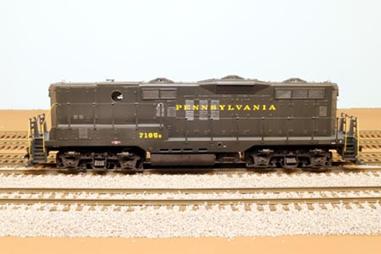 <![endif]> <![if !vml]>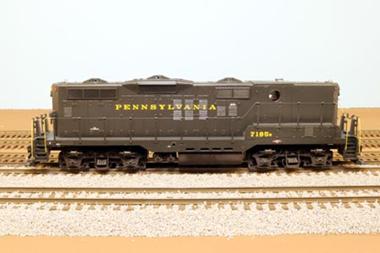 <![endif]>
<![if !vml]>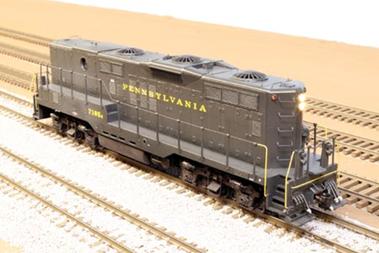 <![endif]> <![if !vml]>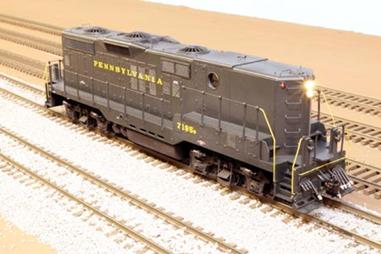 <![endif]>
Running with GP9 7006
<![if !vml]>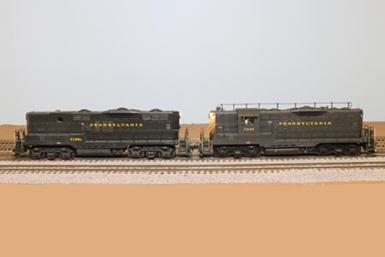 <![endif]> <![if !vml]>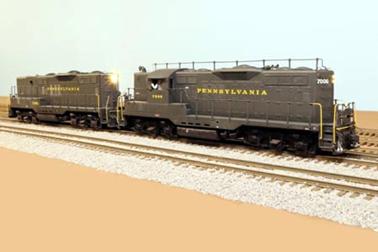 <![endif]>
<![if !vml]>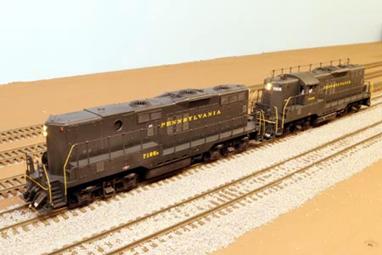 <![endif]> <![if !vml]>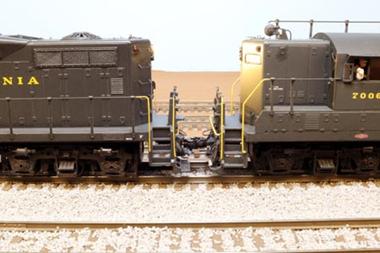 <![endif]>
Updated 12-30-18
All photos and content © Lanes Trains 2005-2019