<![if !vml]><![endif]>

These are Omnicon urethane BF16 "Sharks". I did not assemble them, I bought them painted from eBay. They were a kit offered in the early 1990s with NWSL drive components as Omnicon's only urethane offering. Omnicon was a S Scale only brass importer mostly of steam locos in the late 80s and early 90s.

The decal job could have been a bit better. I pretty much painted over all of the areas that were not decaled, added an all wheel pickup electrical system, made the drive bulletproof, added DCC and lights, and lots of stick on tire weights! They have really good pulling power now. They compliment the River Raisin/Boo Rim http://riverraisinmodels.com PRR A-B-A set I got. I also got a River Raisin B&O A-B set. I went from 0 to 10 Sharks in March 2006! I am now cut back to 7 total as I sold an unfinished Omnicon A B A set.
2006 Photos
These are some photos for 2006 when I first got them. 2 photos are from running on my friend Bill Moore's layout that is now dismantled. I also have a photo display track I took a lot of model photos with my first digital camera.
<![if !vml]>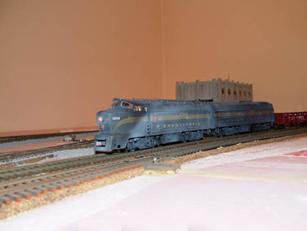 <![endif]> <![if !vml]>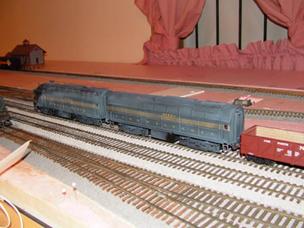 <![endif]> <![if !vml]>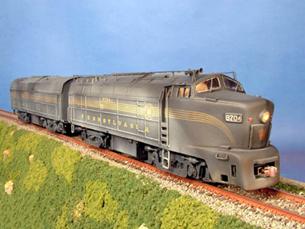 <![endif]>
This is how I did the DCC installation in 2006. I have mostly backed off of the all wheel pickup since getting decoders with capacitor banks like Keep Alive or Current Keeper. Modern electronics makes the loco run well if there is a small power interruption. These are actually Alco sideframes – good enough.
<![if !vml]>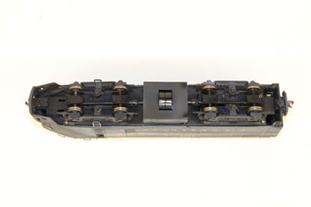 <![endif]> <![if !vml]>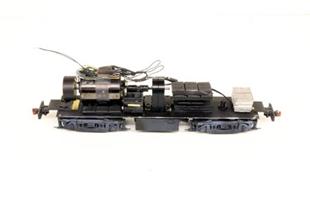 <![endif]> 
June 2020
I had not run these for a while. They were always a bit stiff on the initial start up but otherwise ran well. This was a very early DCC installation for me. They needed an update to a modern decoder and LEDs. Maybe I should have put sound decoders in but I did not at least for now. For a diesel set like this I will always run them together so I program all decoders as the same address even if it was 4 units. I never do consisting. They run a lot better now with the new decoder and a fresh lube job. There is still a bit of gear noise.  I found out what happens to 14 year old LaBelle grease. Not good!
<![if !vml]>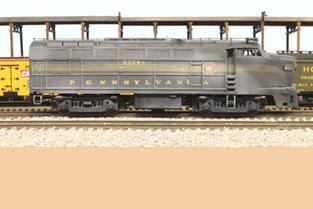 <![endif]> <![if !vml]>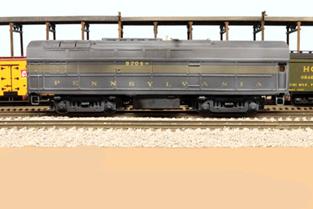 <![endif]>
<![if !vml]>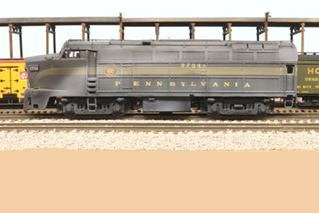 <![endif]> <![if !vml]>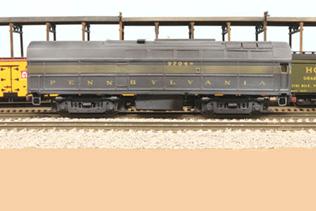 <![endif]>
This is the 2020 version of the drive. I removed the flywheel. The decoder does a much better job of supplying momentum. Flywheels are never truly balanced anyway. It is a NCE D13NHJ decoder. I added a short driveshaft to the motor coupling on the A unit. You can't get the motor and gearbox perfectly aligned. I am sure that was an improvement. Note all the tire weights!
<![if !vml]>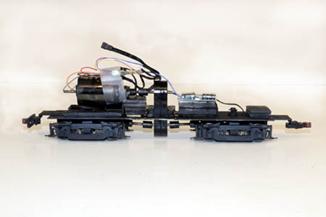 <![endif]> <![if !vml]>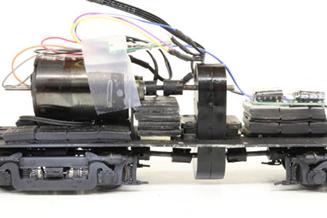 <![endif]>
I generally do not install cab lights but I did for this loco. I remembered I had to make a CAB, so I figured I would light it.
<![if !vml]>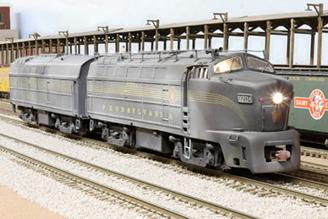 <![endif]> <![if !vml]>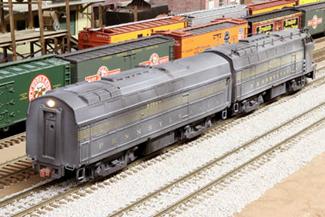 <![endif]> <![if !vml]>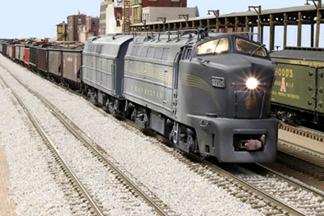 <![endif]>
Updated 6-25-20
All photos and content © Lanes Trains 2005-2020