<![if !vml]><![endif]>

<![if !vml]><![endif]>†<![if !vml]><![endif]>

This was imported by River Raisin Models in December 1993. It is yet another long stalled project, possibly from March 2004, and possibly from the same time as when I painted my PRR SW1 5945 which I finally got running July 2016. I donít remember why I put off completing it. Like K4 5945 there are no in progress photos from back then either.

I chose 9337 because it assigned to Philadelphia Region Ė PRSL in the mid to late 1950s. It likely worked the Delaware River area and docks. 44 Tonners also worked in Atlantic City.

I restarted the project on 10-25-16 but it did not get competed until 2018.

<![if !vml]><![endif]>
I am not a fan of the pilot tiger stripes. Also they would be very difficult to add as a decal.
Electric Pick Up
As built in 2004
The photos represent my first attempts at all wheel pickup, before I started cutting grooves into the backs of my wheels for wiper wires. Such a small loco needs good pick up to run well. These are rollers I made on my lathe. I think they might have worked but I was concerned with getting the tension on the wheels just right - make good electrical contact without adding drag and slow the loco down. So they have to go. I am going with my proven method I have done many times now.
<![if !vml]>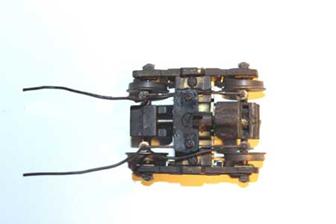 <![endif]>†<![if !vml]>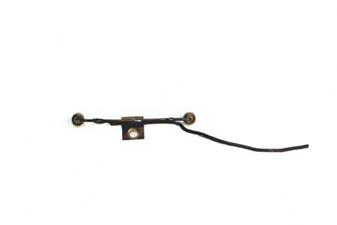 <![endif]>†<![if !vml]>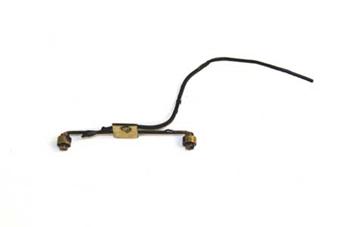 <![endif]>
New pick up wiper wires and drive completed 10-30-16.
The pickup wires are always made from .020 Phosphor bronze wire.
<![if !vml]>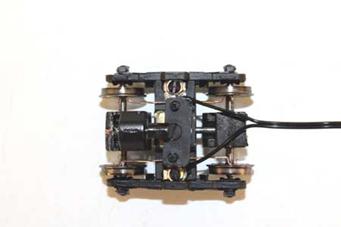 <![endif]>†<![if !vml]>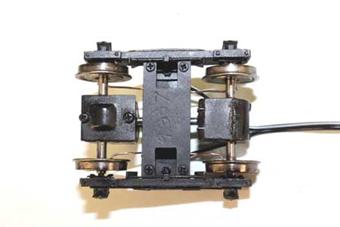 <![endif]>
<![if !vml]>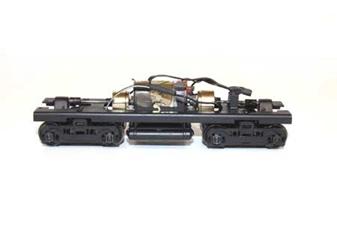 <![endif]>†<![if !vml]>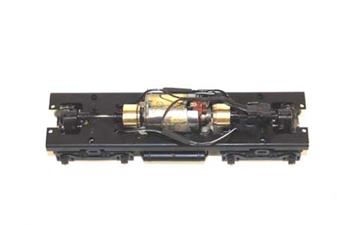 <![endif]>†<![if !vml]>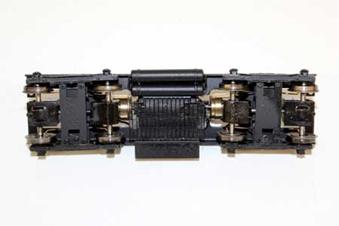 <![endif]>
Before
I will get some better before photos when I find another 44 Tonner to borrow and photograph.
Completed 1-27-18
My detailing should be very obvious. I thought it was odd there was no visible fuel fill on the loco, so I made fuel fill pipes like the PRR had. I repurposed the draft gear and added a Kadee coupler head. I also added all of the awnings. The paint job from 15+ years ago survived very well. I think Scalecoat Brunswick Green was a bit darker than it is now. This is the only one of my locos I ever painted the cab gray and masked for the rest of the paint. With the large windows it is a bit brighter inside the cab. I made and added the corner marker lights as well.
The electronics went through 3 different decoders and a change from incandescent to LEDs. I had a NCE D13, then a Soundtraxx TSU750, truly for about a day. Then I swapped the TSU750 for a TSU1100 because of the aux lighting functions. I tried to use the Nano surface mount LEDs for the marker lights but they were a bit too big and shorted out. I switched to the Pico but they are SO fragile. I had to replace 3 of them before I got them installed. The marker lights are not as bright as I hoped when compared to other locos I have recently completed. This is the second most difficult DCC installation I have ever done right after my WSLco Shay. I did not take any photos but it is PACKED with the decoder, Current Keeper and speaker. If the drive was not such a low profile design I would have big problems.
<![if !vml]>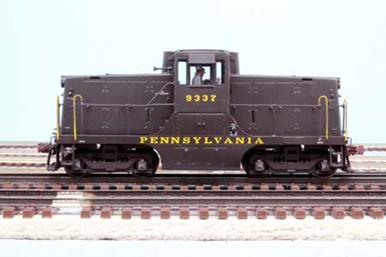 <![endif]>†<![if !vml]>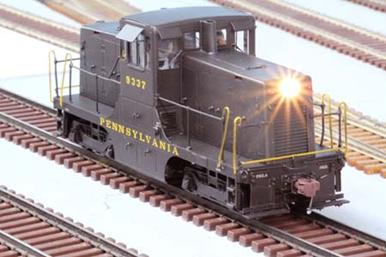 <![endif]>
<![if !vml]>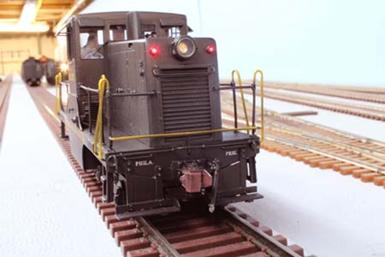 <![endif]>†<![if !vml]>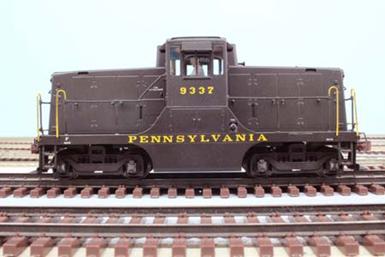 <![endif]>
<![if !vml]>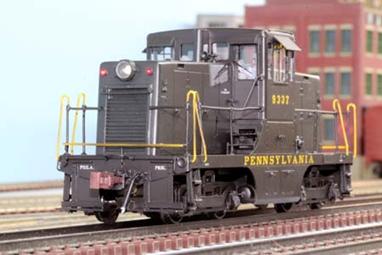 <![endif]>†<![if !vml]>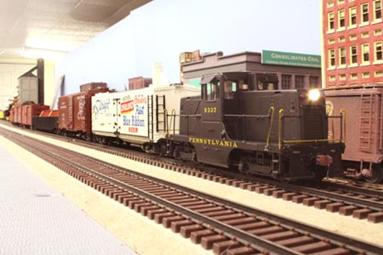 <![endif]>
Updated 5-31-20
All photos and content © Lanes Trains 2005-2021