<![if !vml]><![endif]>

<![if !vml]><![endif]>

Finding on line photos of N&W GP9 in the original scheme was impossible. I found ONE.

This is an American Models plastic GP9. I bought this loco in October 2018 as a goof. I did not need another GP9 but it was Norfolk and Western. I never saw an N&W GP9 before. The plan was to put a decoder and LEDs for headlights. Done. It did not turn out that way. I posted to an N&W Modeling group that offered improvement suggestions and it turned into a project. I already had most of the parts anyway. It is not meant to be the very best N&W GP9 in model form, just "better". I call it a medium build as I did not make handrails. That is SO time consuming. The stock plastic handrails were used, but not glued on. I could go back and make wire handrails with brass stanchions later.
Almost all the detail parts are BTS. The draft gear is 3D printed from Shapeways here. There is not a sound unit in it yet, but could easily be added. The open brass fans are mandatory to let the sound out.
American Models locos are a great place to start to make a detailed loco.
This first photo is stock out of the box.
<![if !vml]>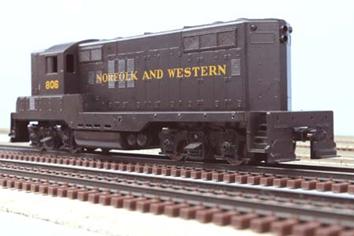 <![endif]>
Most of the work is on the roof and pilots. I made the cut levers and pilot hand rails from .015 phosphor bronze wire.
<![if !vml]>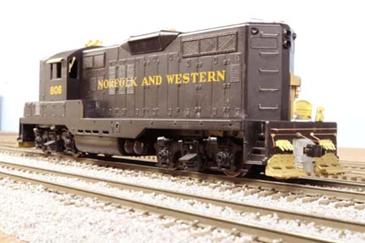 <![endif]> <![if !vml]>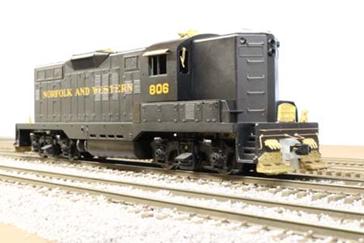 <![endif]>
The brass fan panels were recycled from another GP9 I bought on eBay. They are really nice. I do not know who made them. The plastic is there just to hold the brass parts in place!
<![if !vml]>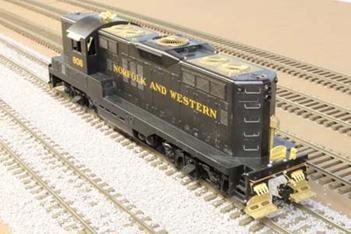 <![endif]> <![if !vml]>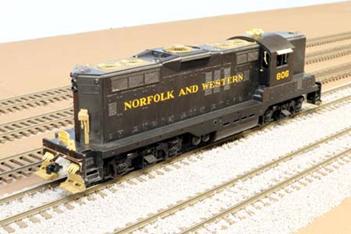 <![endif]>
Completed 11-4-18
In the end about 80% of the loco got repainted. I was not going to weather it, but some of the lettering got a little overspray on it so it looks a bit weathered.
<![if !vml]>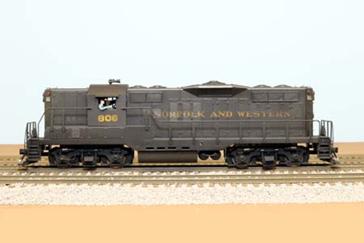 <![endif]> <![if !vml]>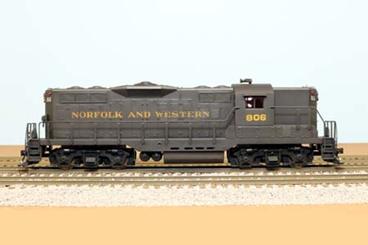 <![endif]>
<![if !vml]>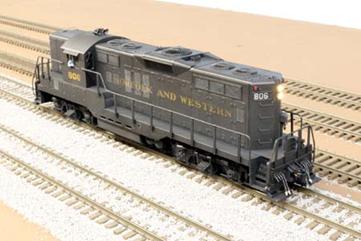 <![endif]> <![if !vml]>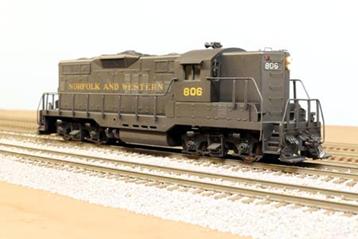 <![endif]>
Updated 11-11-18
All photos and content © Lanes Trains 2005-2019