<![if !vml]><![endif]>

When I was 15 to about 25 I was in HO. When I was about 15 I bought this assembled Kadee logging caboose kit that I just loved for some unknown reason. I knew nothing about logging, but eventually made some HO skeleton log cars as well. It was just "cute". From the first time I saw it I always called it an "Outhouse on wheels". Whether is actually ever existed on any real logging railroad I don't know. Kadee could have just winged it and made it up as well. The Kadee car is below.

<![if !vml]><![endif]>

Flash forward to 2015 when I got my FORM1 3D printer where making almost anything was possible, this Bobber came to mind. I decided I needed an S Scale version of it. This absolutely was a "just for a goof" and designing challenge project. I really LOVE doing it! I bought another Kadee car as my other one was sold many years ago. The reverse engineering began by measuring the Kadee car and enlarging to S. My version is CLOSE but not exact.

I had the parts lying around and was looking for a quick different project. Start to finish was about a week so it got done.
3D Printing
The part orientation and where you put the supports for printing are everything. You want to the supports to go on the least seen surface. It will not likely be able to be seen because the surface will be rough and unusable. The roof top turned out really well. The body never formed as perfectly. There was always something wrong with the prints until I just gave up. You can see them in the photos below. The body I used had some bubbles in the ends. I filled them with putty before painting.
<![if !vml]>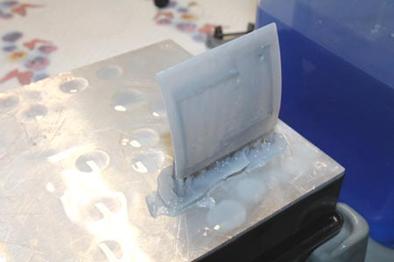 <![endif]> <![if !vml]>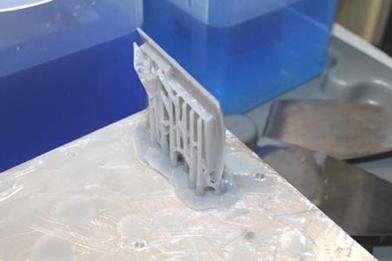 <![endif]>
Some early test prints of the roof and body
<![if !vml]>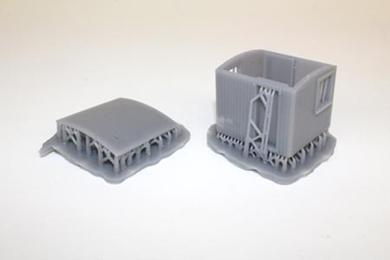 <![endif]> <![if !vml]>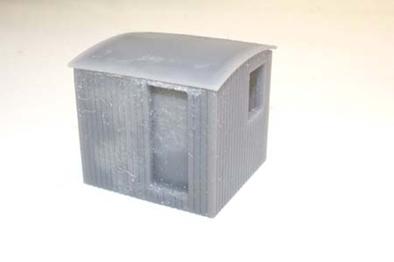 <![endif]>
This was a test mock up of the complete model. It proved I could not 3D print everything. The truck was too brittle and had to be brass.
<![if !vml]>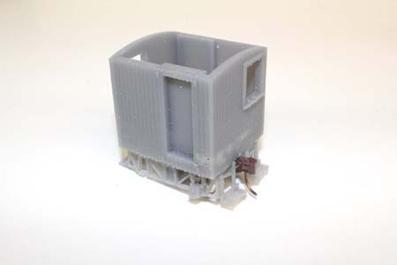 <![endif]> 
Brass Parts
Since I had the FORM1 I printed some parts in the blue burnout material for brass casting. They turned out pretty well. I am not happy that the wheels are SOLDERED in. Since I am only making one I will live with it.
<![if !vml]>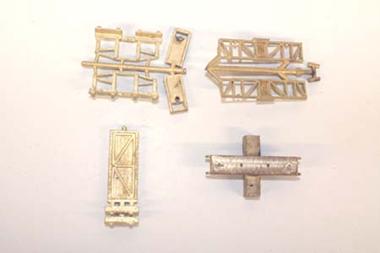 <![endif]> <![if !vml]>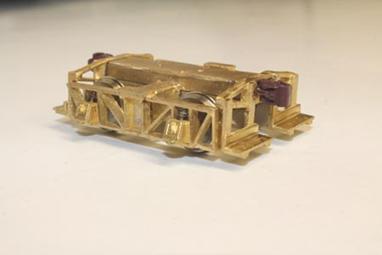 <![endif]> <![if !vml]>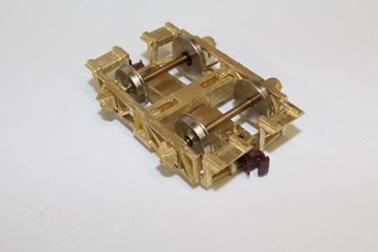 <![endif]>
Final Mock Up Before Paint
<![if !vml]>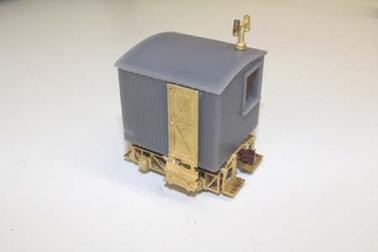 <![endif]> <![if !vml]>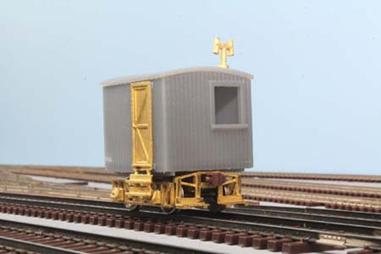 <![endif]> <![if !vml]>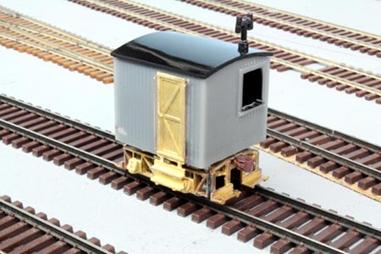 <![endif]>
Completed 10-1-17
 I don't know why but at the last second I decided the windows and doors had to be green. It just POPS. I cast a significant lead weight that fills the floor. It is a bit heavy but stays on the track. You could say this is my first scratchbuilt S Scale car ever. It was just a mix of fantasy and "because I can." It was big fun to do.
<![if !vml]>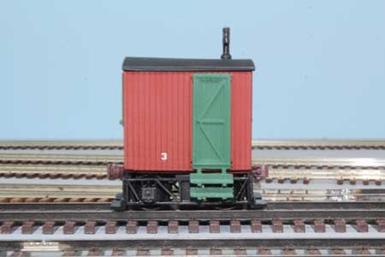 <![endif]> <![if !vml]>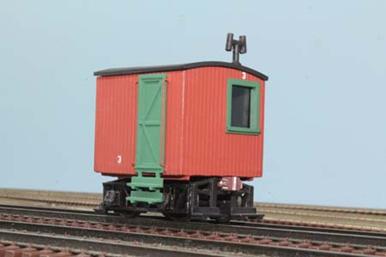 <![endif]>
<![if !vml]>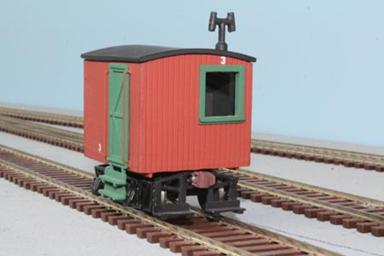 <![endif]> <![if !vml]>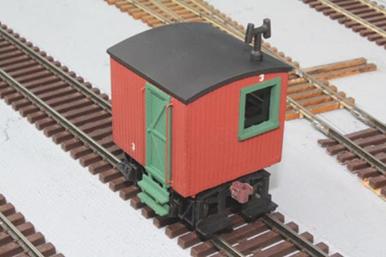 <![endif]> <![if !vml]>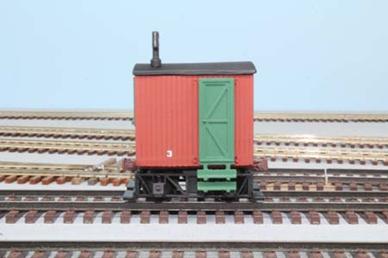 <![endif]>
A Bunch Of Bobbers
Bobber cabooses are very rare in S Scale. Almost no one has even 1. The first photo is the other Bobber caboose I made from a 1950s kit. The other photo is all 3 of my Bobbers. I made 2 of them. The Reading caboose was made by the late Frank Titman.
<![if !vml]>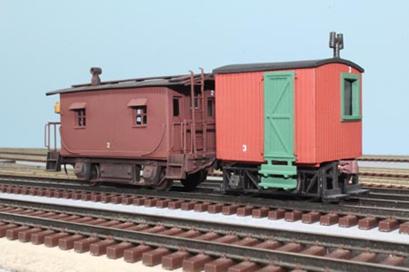 <![endif]> <![if !vml]>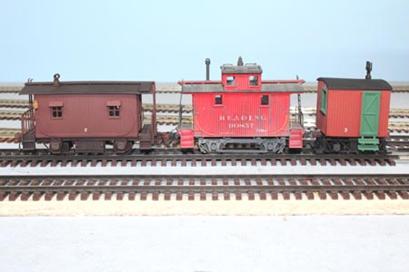 <![endif]>
Updated 6-17-20
All photos and content © Lanes Trains 2005-2020