<![if !vml]><![endif]>

Born 5-25-11

Adopted 11-15-15

Lizzie is Shelby's sister - born on the same day and half sister to Pickles. We have 3 of Rosie's babies now. Lizzie is retired from having puppies and is living with her Dachshund family.

Lida holding Lizzie on 4-25-12 when we adopted Rosie.

Shelby meets his sister for the first time.

Lida & Lizzie at Beaver Valley Dachshunds

11-15-15

<![if !vml]><![endif]>
On the ride home
<![if !vml]>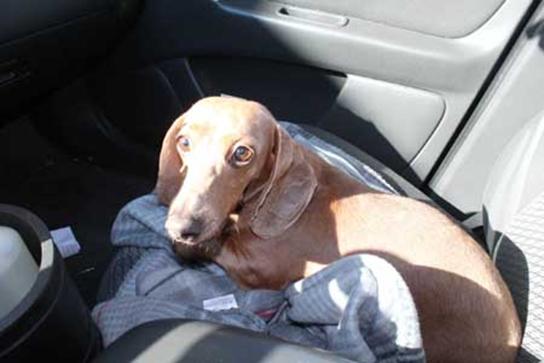 <![endif]>
Exploring
<![if !vml]>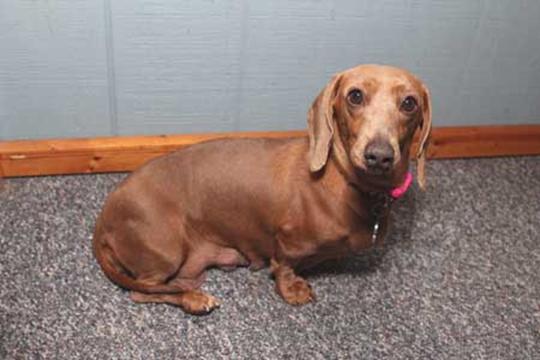 <![endif]>
Relaxing on my lap
<![if !vml]>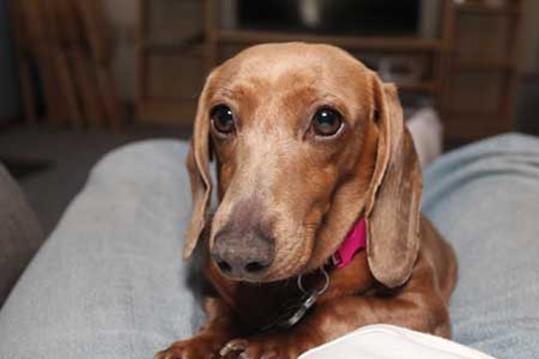 <![endif]>
With Shelby 11-15-15
<![if !vml]>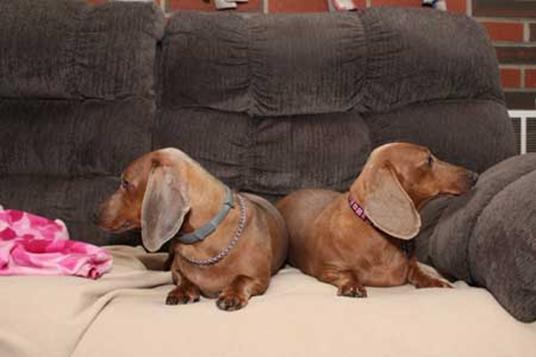 <![endif]> <![if !vml]>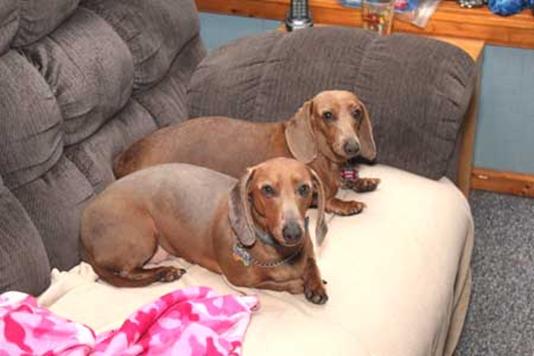 <![endif]>
At our Christmas Party
12-13-15
<![if !vml]>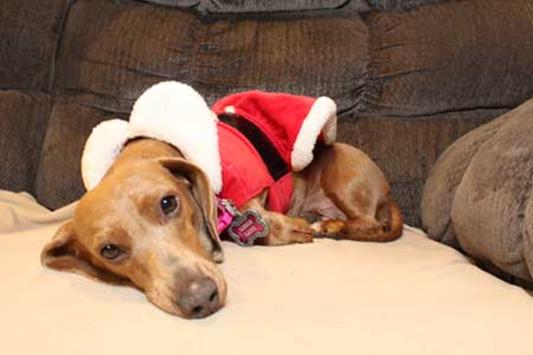 <![endif]> <![if !vml]>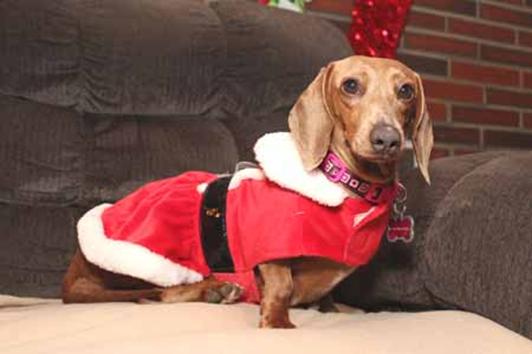 <![endif]>
12-24-15
We got Lizzie fixed on 12-23-15. We used a baby "Onesie" to keep her away from licking her incision.
<![if !vml]>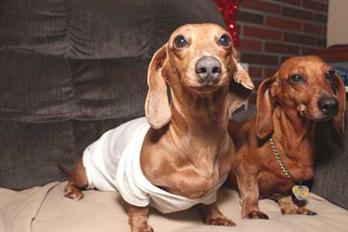 <![endif]> <![if !vml]>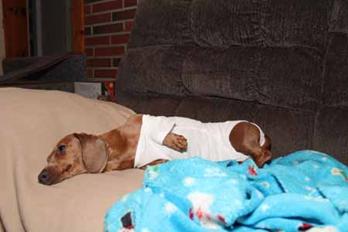 <![endif]> <![if !vml]>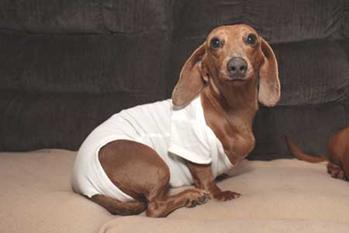 <![endif]>
4-2-16
In March 2016 Lizzie surprised us with a hernia which required surgery, and gave her 2 incisions. She had an extended recovery period of over 2 weeks. The "tube" did not work for her at all. She could still reach her incisions and lick them. The "Onesie" helped also with using some doggie panties, but ultimately it was the cone that kept her from annoying her incisions. She got it off and chewed it the first night.
4-13-16
Lizzie was healed and "free range" from the hernia operation for ONE week when she developed an infected nipple. 2 other internal small lumps were found as well. The decision to have a partial mastectomy was made. She had the operation on 4-13-16, ironically on her momma Rosie's 10th birthday. The incisions were significant as seen below. She lost 3 nipples.
Frankenbelly Lizzie on 4-18-16
We were very lucky that her lumps were not cancerous.
4-22-16
Lizzie rockin her new Dachshund Delights harness
<![if !vml]>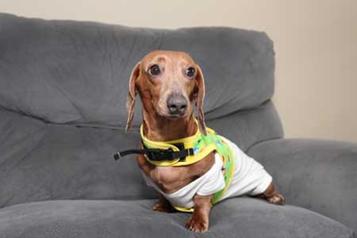 <![endif]>
Lizzie with Shelby on their birthday 5-25-16
<![if !vml]>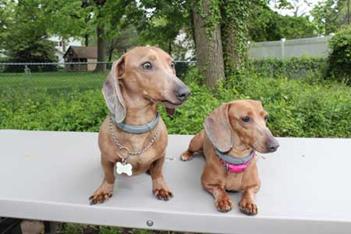 <![endif]>
Updated 5-25-16
All photos and content © Lanes Trains 2005-2016