<![if !vml]><![endif]>

Click on the photos to make them larger

B&O I-5

This B&O I-5 was imported by Southwind Models in 1994. It is factory painted new and not weathered at this point. I was very happy to see that it had the prototypical looking draft gear with a Kadee 802 coupler in it right out of the box!

B&O I-12

The B&O Wagontops are my favorite Non-PRR Cabooses. I have 3 total including 1 that was a paint job for someone else. I bought it back about 5 years later. They look great running behind my EM-1 and other B&O power! This was my first attempt at putting the Kadee 802 coupler into a prototypical looking draft gear. This model came with a nice draft gear casting and dummy brass coupler. If you wanted to put an 802 in it to run, you had to throw the whole dummy coupler and draft gear away. I thought that to be a waste of a nice casting. I just got my Unimat so I put it to work milling the draft gear casting out. I think it greatly added to the model and helped set the standard for my future modeling. I also had to move the steps outward slightly to clear the trucks. I added the step braces, cut lever and hose chains, new cut levers, and additional window rain gutters. It is a decal bash from many different sources.
Chessie I-12
I used a Mainline Modeler article on the Chessie I-12 as a detail reference to finish the B&O I-12. Looking at the article made me decide what to do with the second I-12 I had to paint. While I did NOT paint this model, I did all the "modernization" detail work beforehand. Most of the work involved changing window frames and adding the window "rock guards". This also lead to a small and brief Chessie side interest. I have since sold most of the engines, but of course, still have this I-12, an SW-1 and some plastic freight cars.
Reading Northeast Caboose Class NM
This is an Overland Models Northeast caboose. I bought it in March 2009 as is to run with my Reading I-10sa and Reading Camelback and possibly in some mixed PRSL service.
Added 5-30-14
Revised 11-26-17
Reading Northeast Caboose Class NMn
This is also an Overland Models Northeast caboose. I painted it for my friend Ken Davis in May 2014 as if it was mine, with a much more involved paint job than asked for of added draft gear and marker lights, hoping it would come back to me at some point. It was a very involved 4 color paint job. 11-26-17 was the day it became mine as Ken divested his trains. We have been friends since about 1991.
<![if !vml]>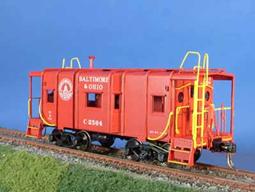 <![endif]> <![if !vml]>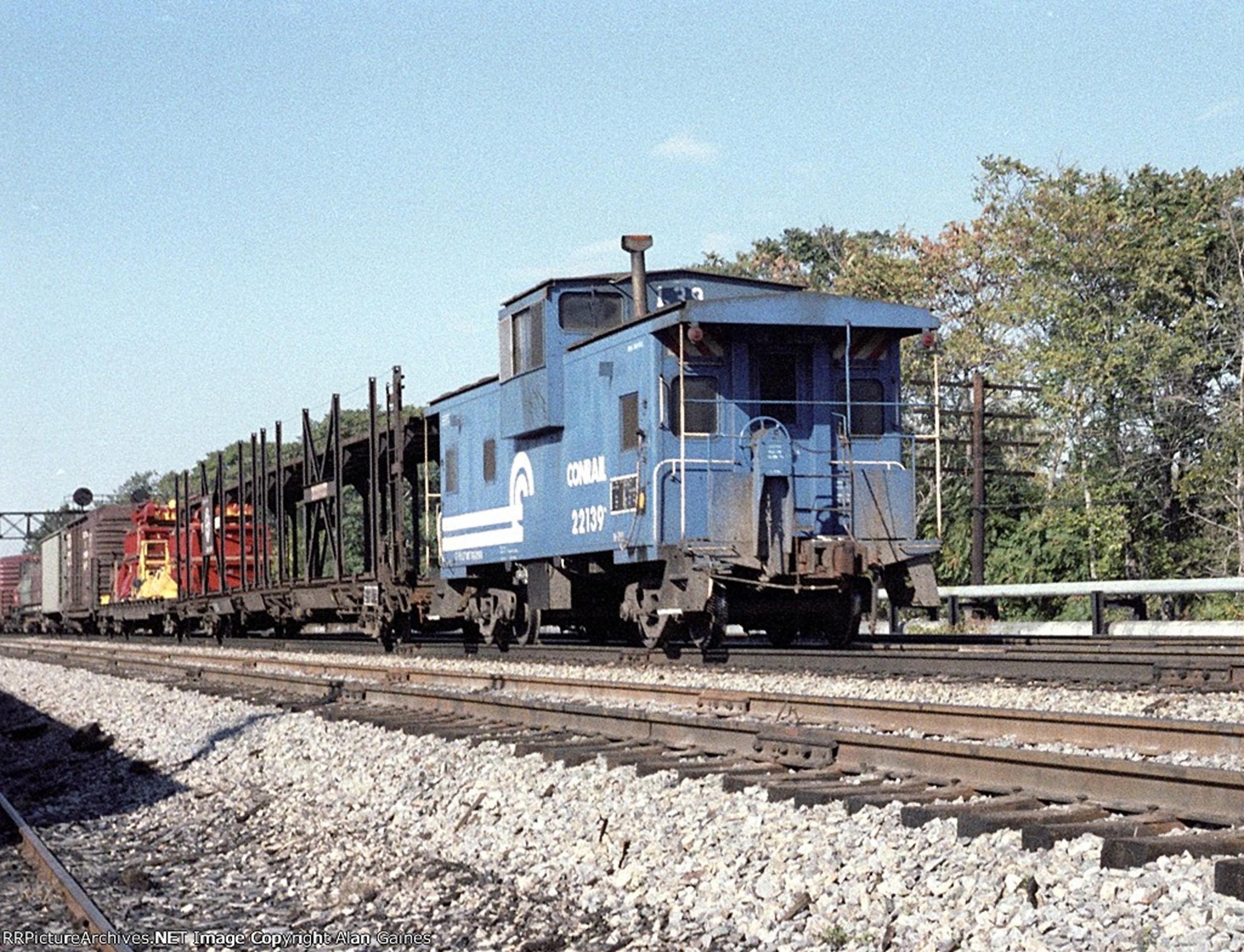 <![endif]> <![if !vml]>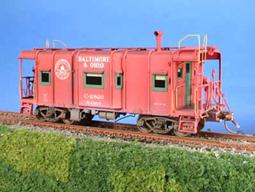 <![endif]>
Freelance Bobber Caboose
Added 7-23-12
This is my freelance Bobber Caboose I made in July 2012 for my logging train. It is my first freelance project. Bobber cabooses are very rare in S Scale.
Logging Bobber Caboose
Added 10-3-17
Drovers Caboose
On April 30th 2013 there was an estate auction for John Bortz's S Scale Empire. I called John the #2 God of S Scale. I won this caboose at the auction.  I have wanted a Drovers caboose since I was 13 and first saw it in S Gauge Herald. I don't know if it actually exists anywhere on a real railroad. It was built from an Old School wood kit and is such an odd looking car. I have been told it was built by Frank Titman for his first layout. There is some portion of an American Flyer baggage car (I think) hidden in the car someplace. Frank wrapped a new car around the A F car. That is what I see when I turn it upside down. There is NO chance I would buy a kit and assemble it myself so I jumped all over it to win. I did some TLC to it by taking off the truck mounted couplers and added my body mounted draft gear with Kadee couplers. I repainted the roof.
<![if !vml]>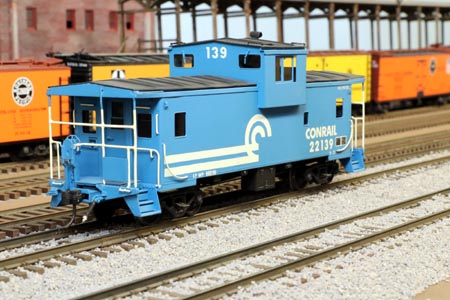 <![endif]> <![if !vml]>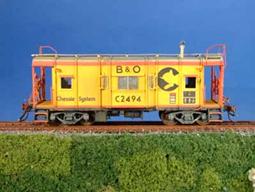 <![endif]>
Added 4-19-17
S Helper Service Cabooses
After about 6 months of some rather obsessive eBay searching, sometimes 3-4 times a day, a Conrail S Helper Service caboose finally appeared. I now have the 3 SHS cabooses I want. My set is complete.
Added 10-12-18
The Seaboard caboose got my attention so I now have 4 SHS cabooses. There was 2 numbers of each scheme. I THINK 1 of each is good enough!
<![if !vml]>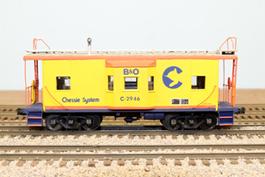 <![endif]> <![if !vml]>
<![endif]>
<![if !vml]>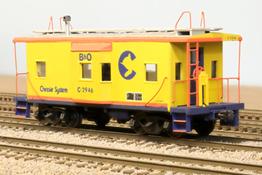 <![endif]> <![if !vml]>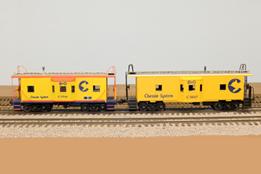 <![endif]>
Y4 Scale Test Car
Since the Scale Test car ran at the end of the train, I put it here.
This was made by Southwind Models in the early 1990s.
Updated 10-12-18
All photos and content © Lanes Trains 2005-2018