O Scale PRR X42 Mail Storage Car
Added 2-17-14
I sort of have an obsession for the X42. Even though it was a very minor car class with only 10 made it is a different iconic PRR car. It was a great project for me to paint an O Scale car imported by the "P" Company. I have painted a HO X42 as well. I was tasked with making the first "passenger" scheme. I had the decals custom made just for this car.
The other on line model photos I have seen for this scheme are all wrong including another O Scale car with a very nice full interior but everything else about the paint job including the color is wrong. I have 1 color photo of X42 2548 in a railroad exposition clearly showing the roof is black! Not many PRR cars have a black roof - all adding to how unique the X42 is. Later paint schemes the roofs were painted freight car color.
The car is going in a showcase so it has no weathering.
<![if !vml]>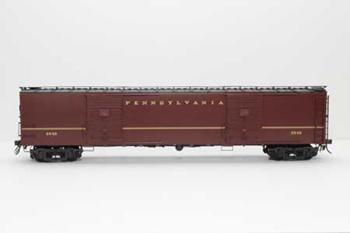 <![endif]> <![if !vml]>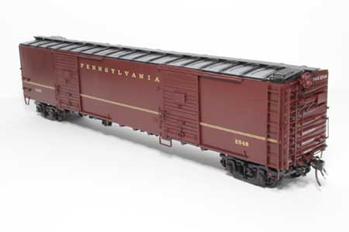 <![endif]> 
<![if !vml]>
<![endif]> <![if !vml]>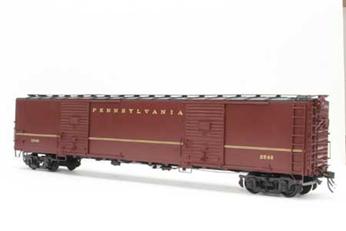 <![endif]>
Updated 2-25-18
All photos and content © Lanes Trains 2005-2019
<![if !vml]>

<![endif]>